Congratulations to these Committed Colonels for their academic performances in Quarter 2! #ColonelTOUGH Merit Roll = GPA of at least 3.5 with no grade lower than a B Honor Roll = GPA of at least 3.0 with no grade lower than a C * = GPA of at least 4.0 or higher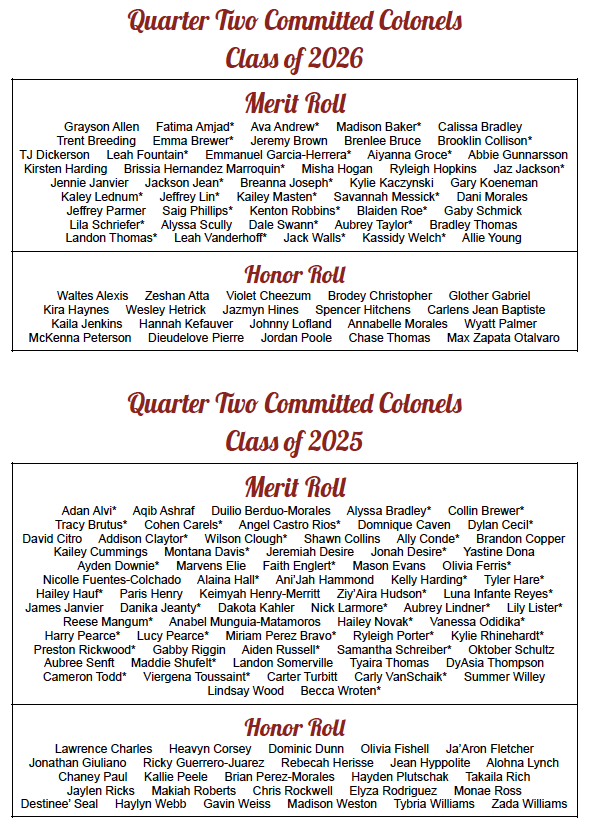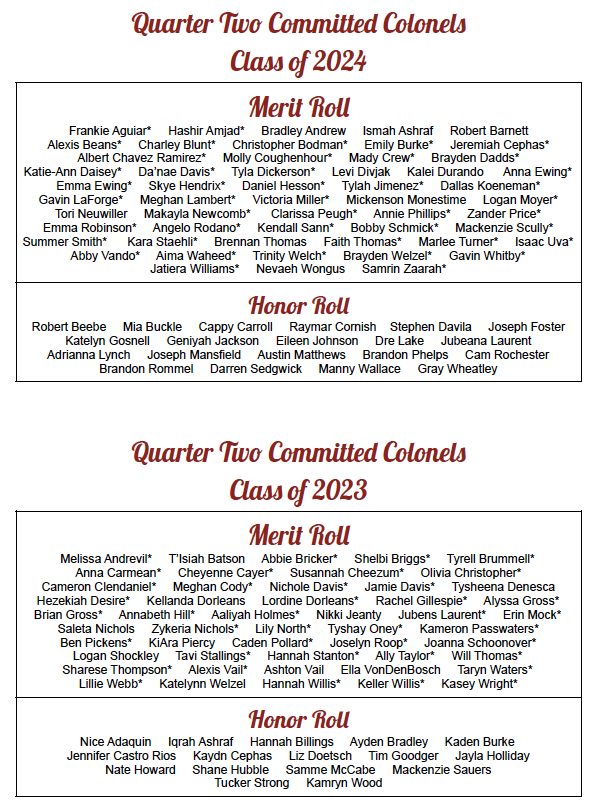 Our Teacher Academy of MD seniors started their internships today at CRMS, FES, and PES! These future teachers are excited to begin their education careers! #ColonelTOUGH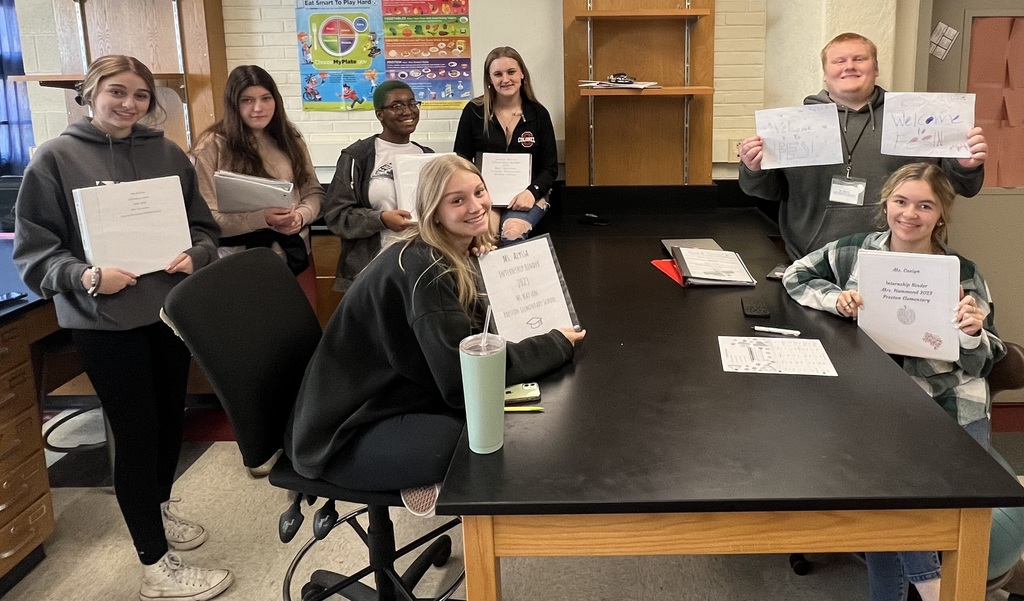 Congratulations to our January Students of the Month! #ColonelTOUGH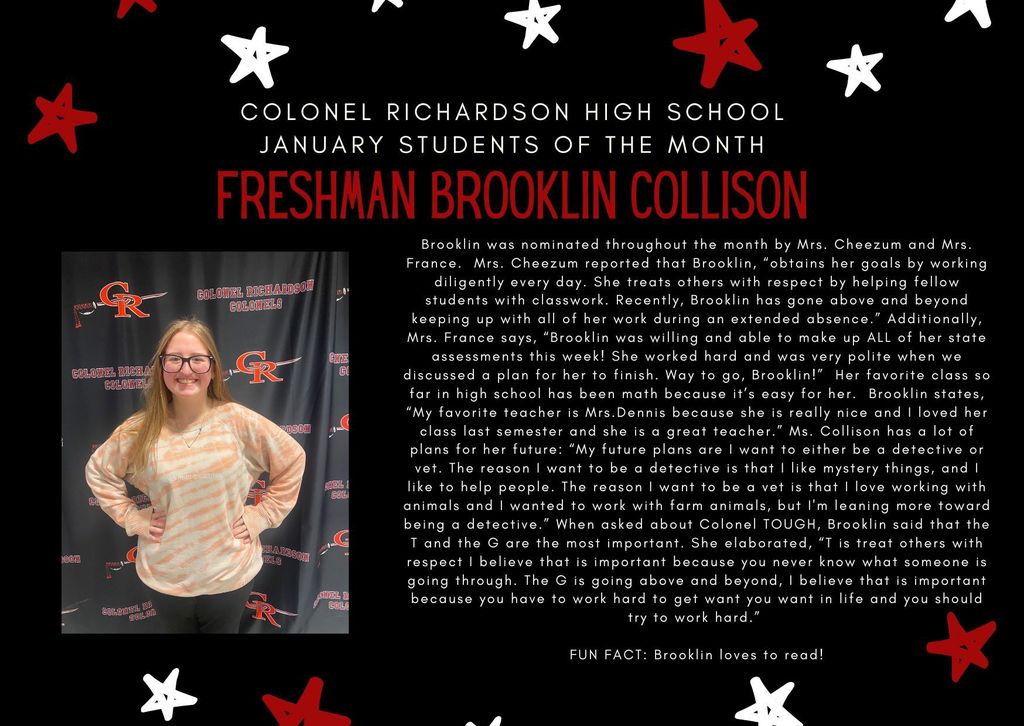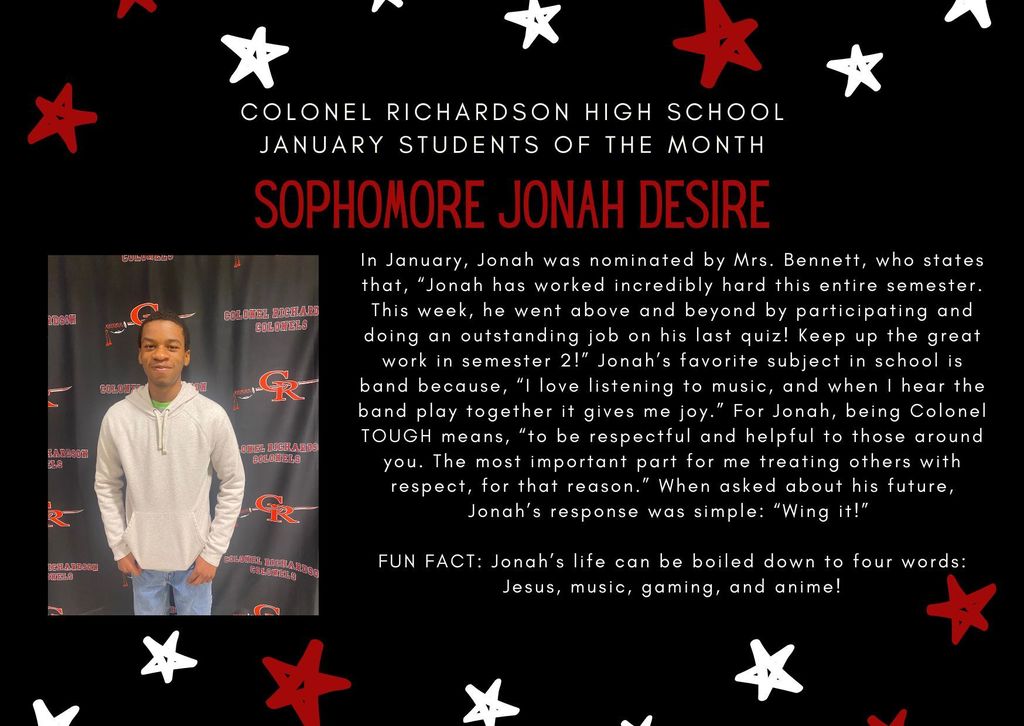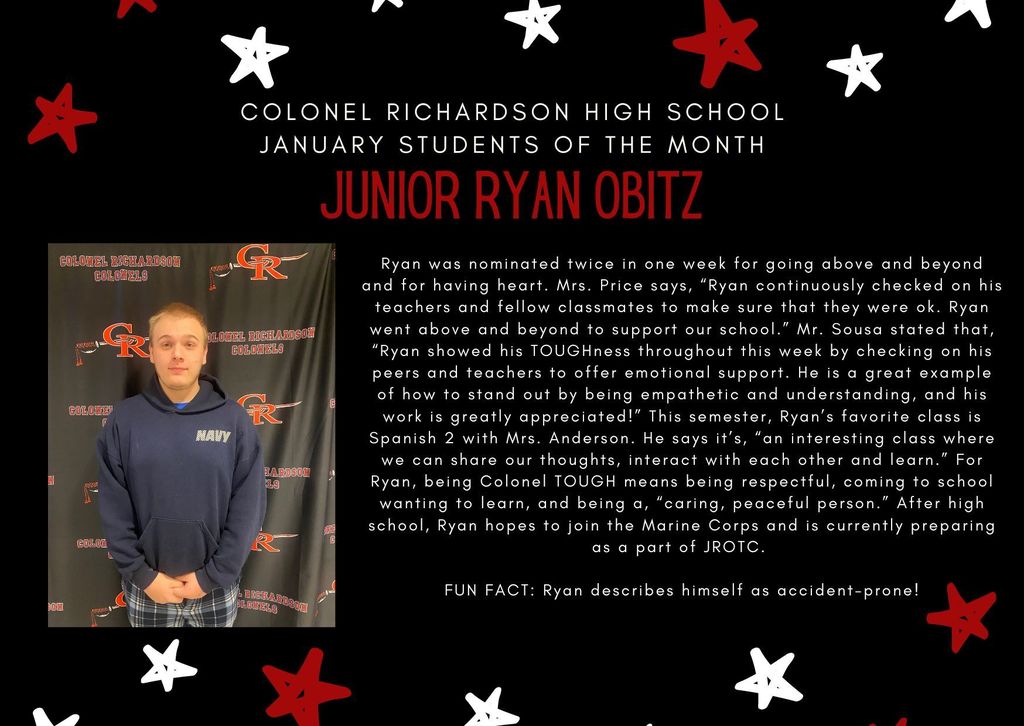 CRHS Athletic Events for 2/6 - 2/11 #ColonelTOUGH #homegrown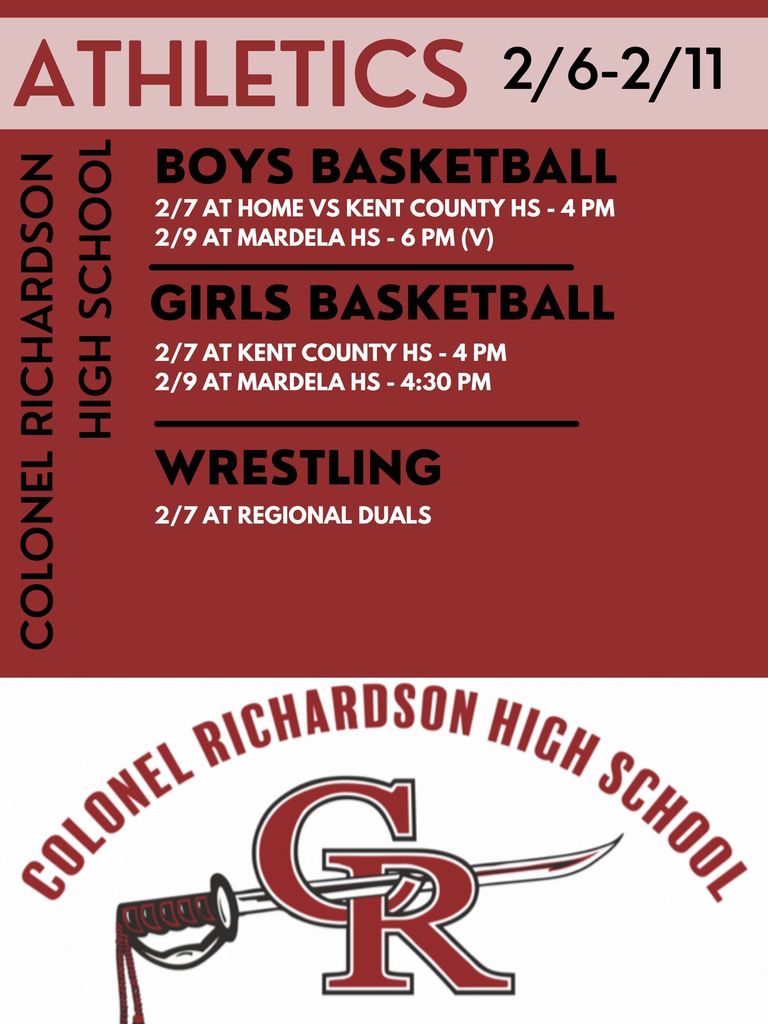 A group of CRHS students participated in the Cool Schools Challenge as part of the Polar Bear Plunge to raise money for Special Olympics Maryland! Our Chilly Colonels team of 39 kids raised over $5,000! #ColonelTOUGH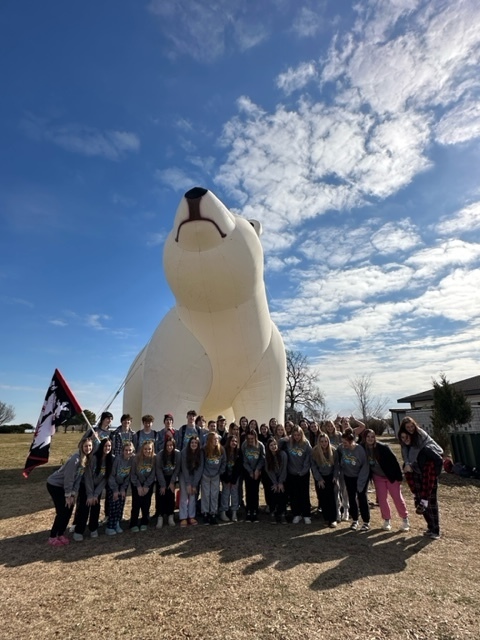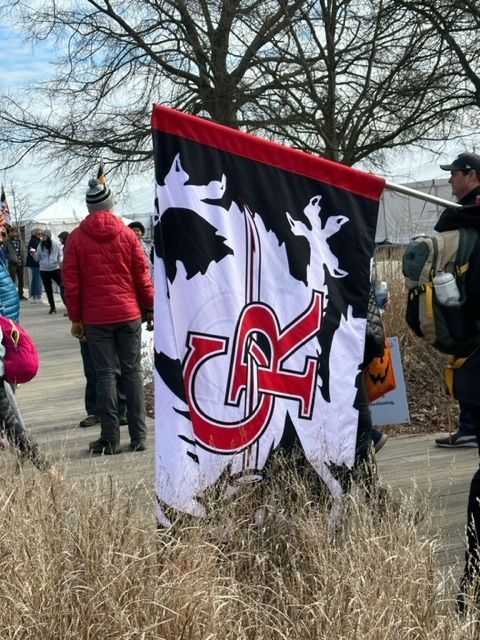 Congratulations to Coach James Jackson for winning second runner up for the Delmarva Sports Network Coach of the Year Who Makes a Difference Award! Sponsored by Preston Automotive Group, this award recognizes coaches who go above and beyond to make a difference in their athletes' lives. Coach Jackson won the initial award in November! #ColonelTOUGH #homegrown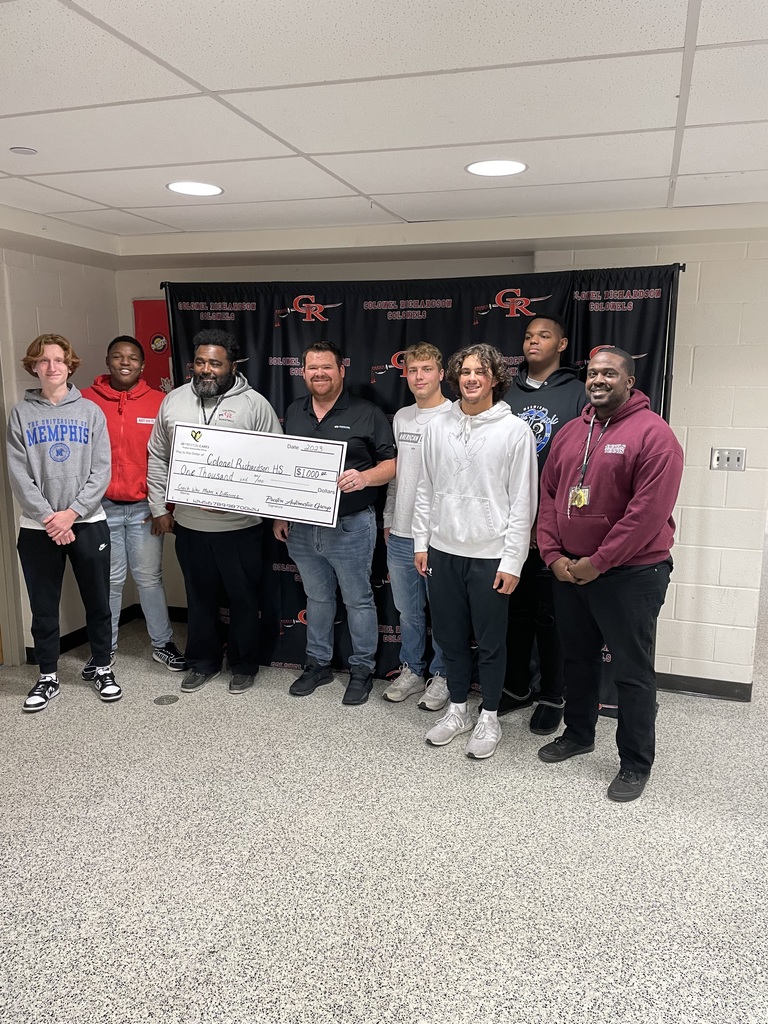 Seniors, do you need help with FAFSA? Our Next Generation Scholars program is hosting a Virtual Financial Aid Night with Chesapeake College on Monday, February 6th from 5:30 PM - 7 PM! Get all your questions answered before the March 1st deadline. #ColonelTOUGH #classof2023 Use this link to register for the meeting:
https://forms.gle/At9K7FDkF2c8Mop66

Feb. 2, no Pre-K; Friday, Feb. 3, half day for students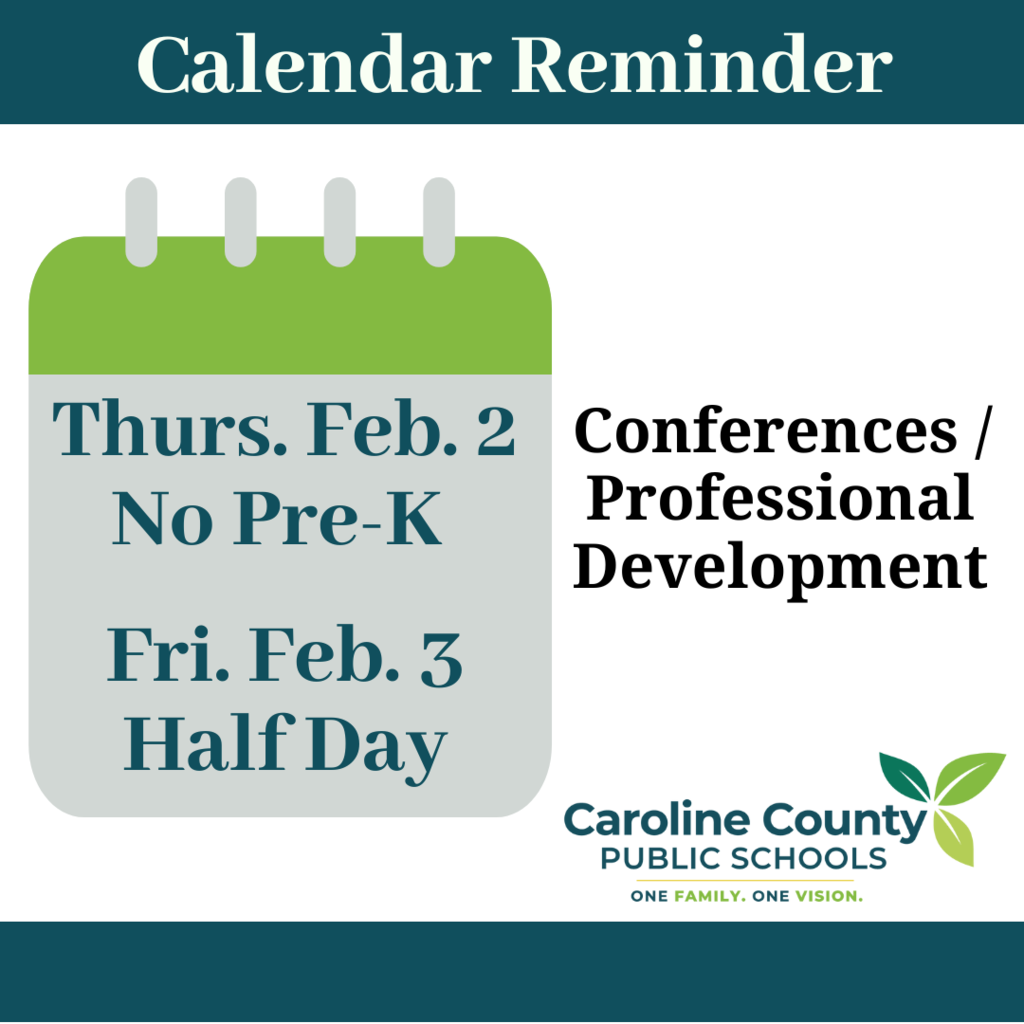 Seniors and families, check out Ms. Reed's Class of 2023 Counseling Update for February! Lots of information about FAFSA is included! #ColonelTOUGH #classof2023
https://www.smore.com/1ewqr

Thank you to Morgan State University for hosting our basketball team for their game against UMES! Our kids got to see college-level student athletes in their element! #ColonelTOUGH #homegrown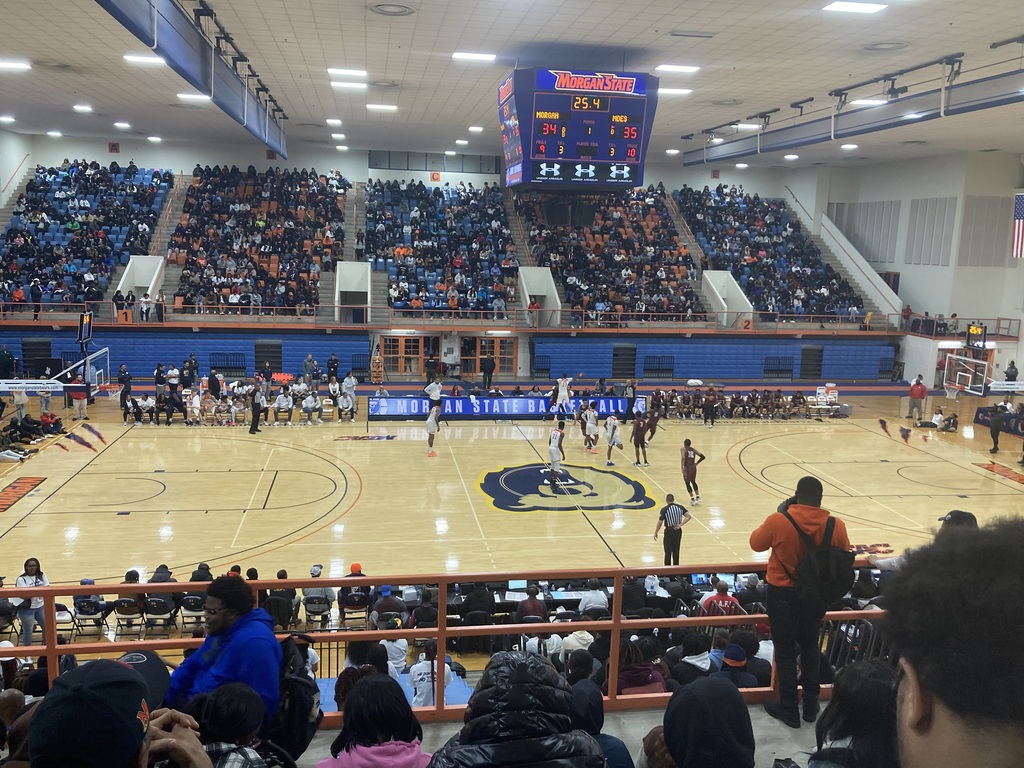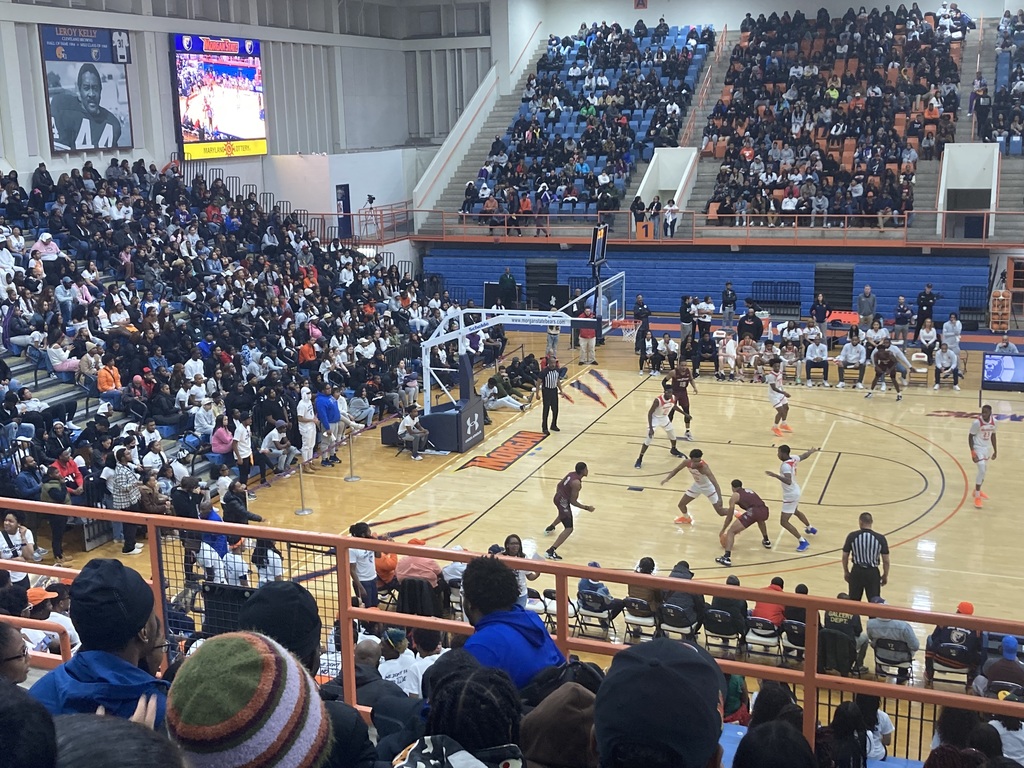 Caroline County Public Schools will open on a two hour delay this morning due to weather conditions. Please be safe on the roads today!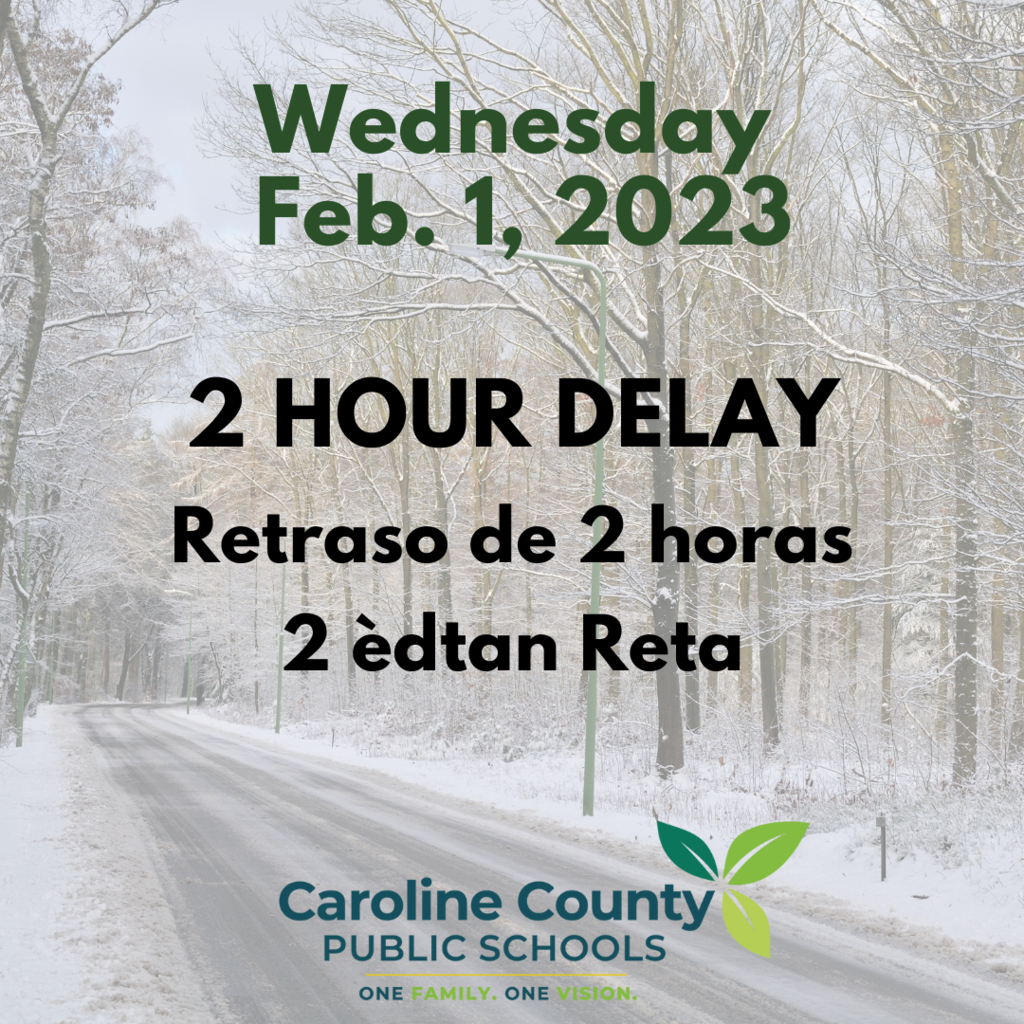 Mrs. Cheezum started her Spanish and French classes this semester by discussing what makes any language learner TOUGH. Students worked in teams to define it for themselves and set goals. The product was a beautiful class bulletin board! #ColonelTOUGH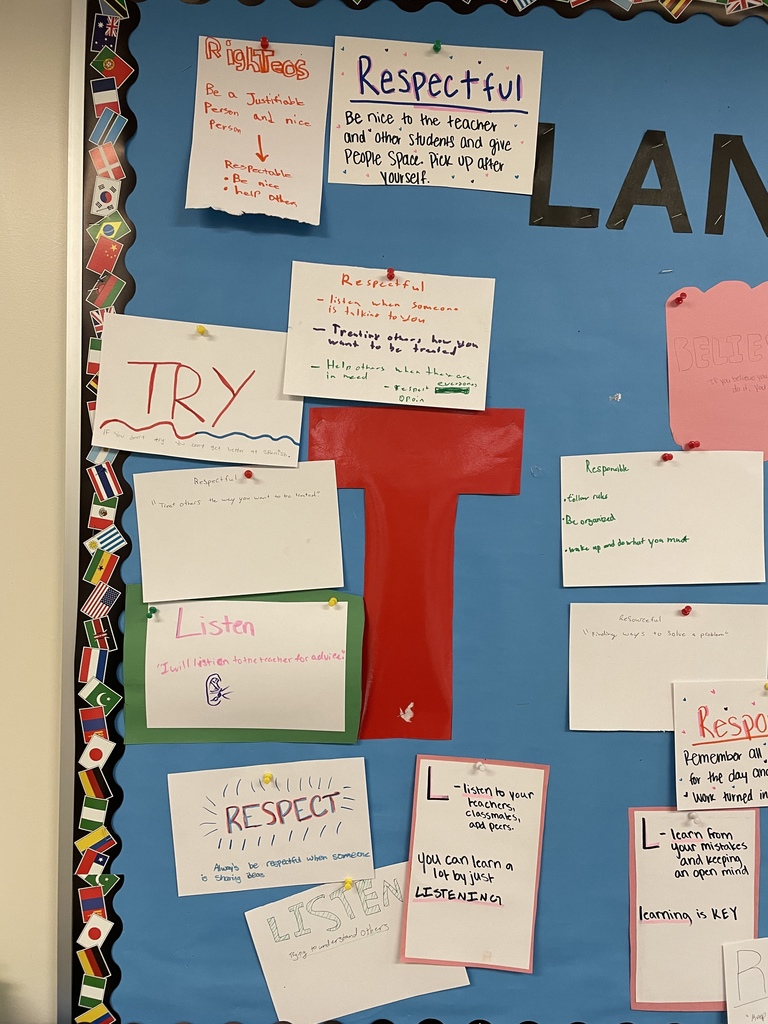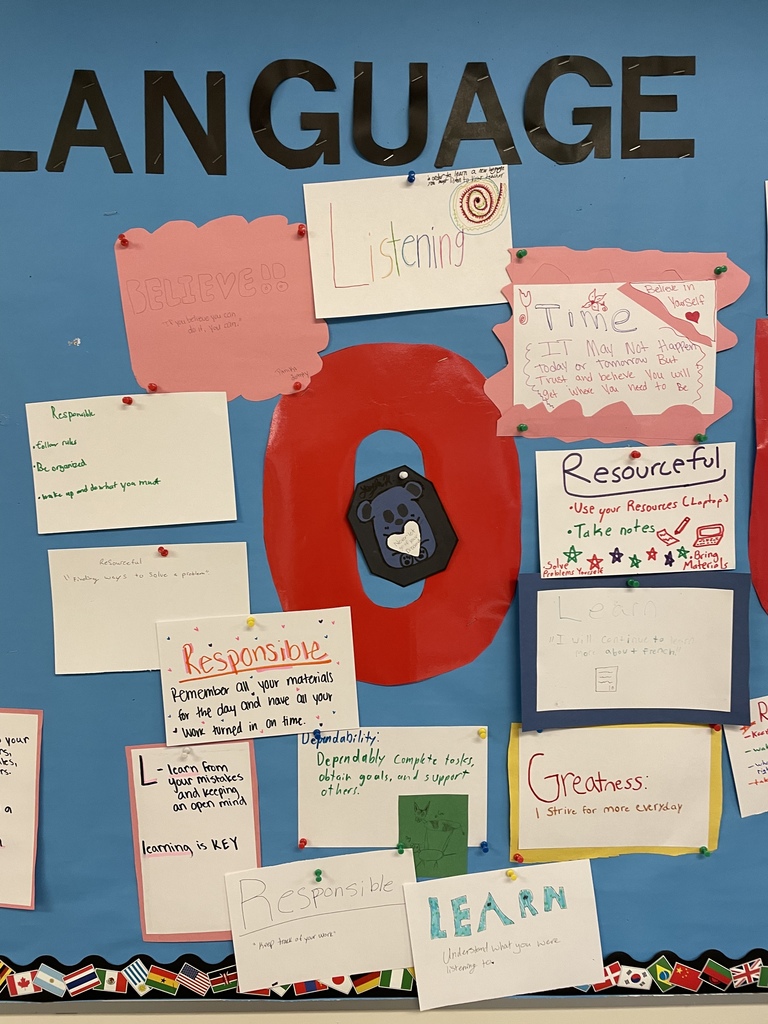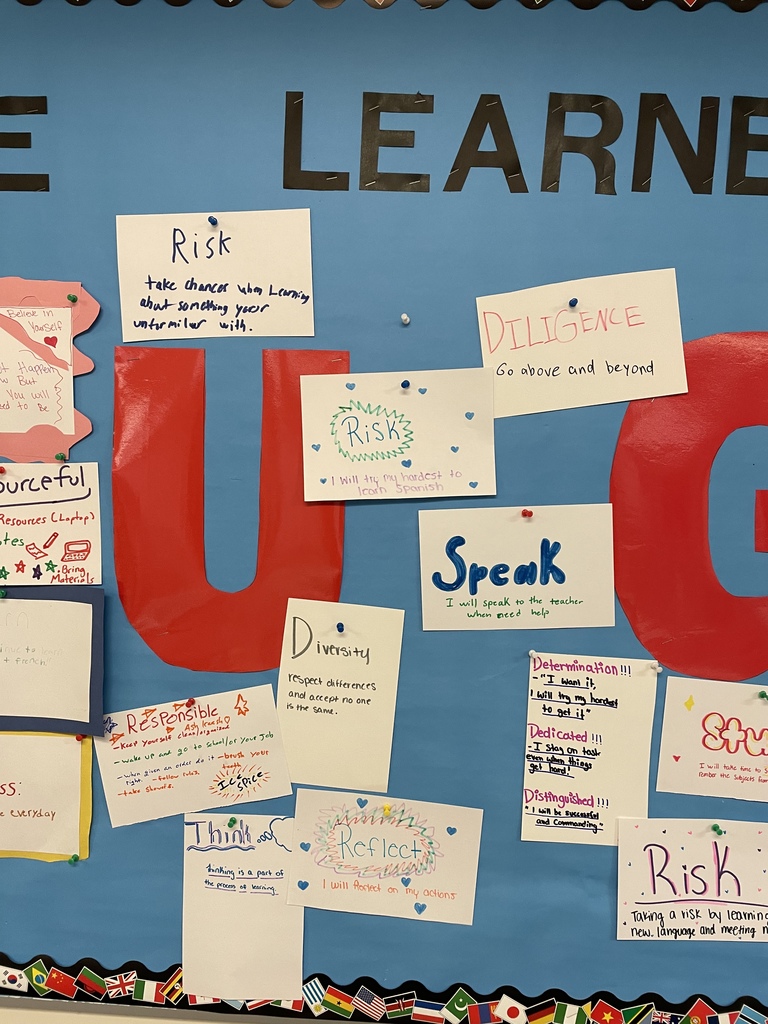 Congratulations to senior Kadyn Cephas on his acceptances to Millersville University and Stevenson University! #ColonelTOUGH #classof2023


CRHS Athletics Events for 1/30-2/4 #ColonelTOUGH #homegrown

Seniors, your FAFSA is due by March 1st! Don't miss out on money for college! Chesapeake College offers FREE help for completing your FAFSA on Fridays if you need it! #ColonelTOUGH #classof2023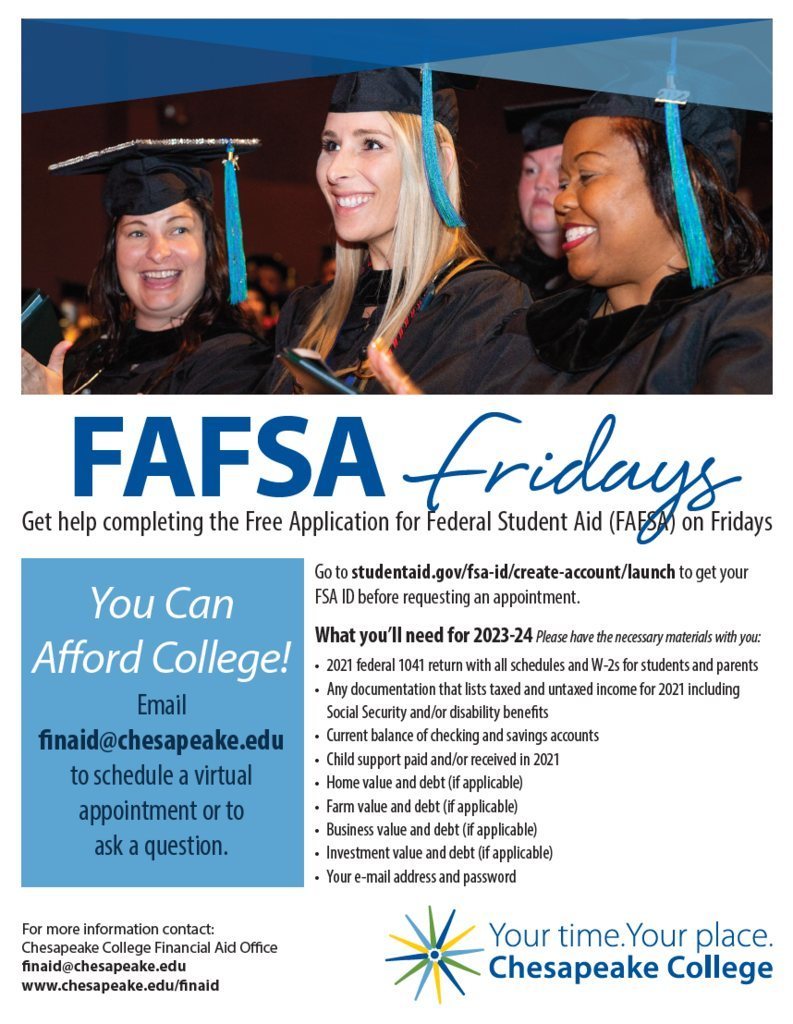 Students & Families, check out college readiness opportunities for high school students through Upward Bound at Chesapeake College!

Please share! We are proud to be a participant in the Caroline Cares Community Resource Day, sponsored by the Caroline Local Homeless Board. The event connects families in need with resources and services, and will be held Wednesday, January 25 from 9:30 am until 1:00 pm at St. Luke's Methodist Church on 5th Avenue in Denton. Free services, information and assistance will be provided from a wide variety of community programs and partners. Free transportation provided to and from specific locations. #OneCaroline #CarolineFamily