Families, please be advised that the phones and internet at FES, PES, CRMS and CRHS are experiencing an outage this morning. Crews are working on the issue, and we will advise as soon as it is corrected. The school schedule is not impacted and the day will proceed as planned. Thank you for your patience!

Please share! We are proud to be a participant in the Caroline Cares Community Resource Day, sponsored by the Caroline Local Homeless Board. The event connects families in need with resources and services, and will be held Wednesday, January 25 from 9:30 am until 1:00 pm at St. Luke's Methodist Church on 5th Avenue in Denton. Free services, information and assistance will be provided from a wide variety of community programs and partners. Free transportation provided to and from specific locations. #OneCaroline #CarolineFamily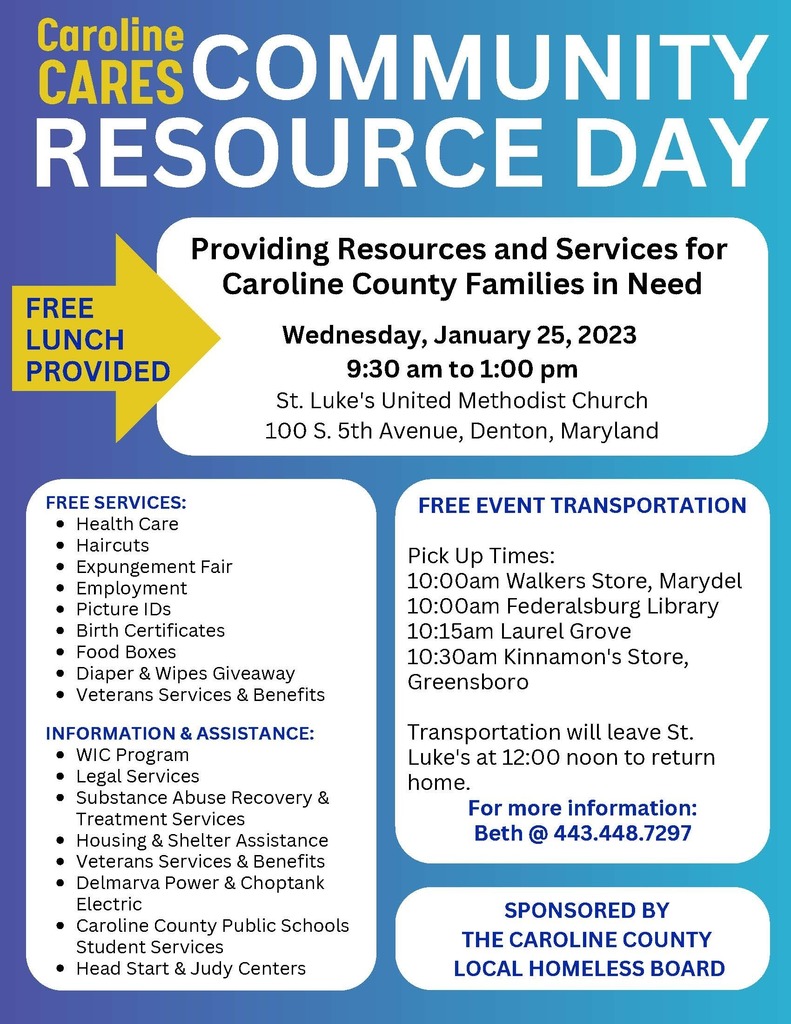 Congratulations to senior Kaydn Cephas on his acceptance to North Carolina Central University! #ColonelTOUGH #classof2023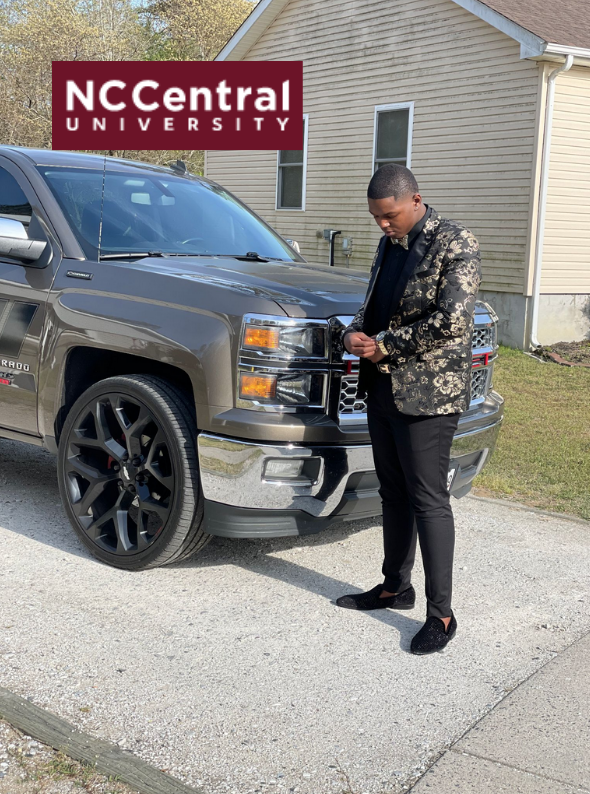 CRHS Athletic Events for December 12-17 #ColonelTOUGH #homegrown

All this week, schools are celebrating Computer Science Education! Stay tuned for #CSEdWeek photos from the classroom, showing the integral role that computer science plays in education today. #OneCaroline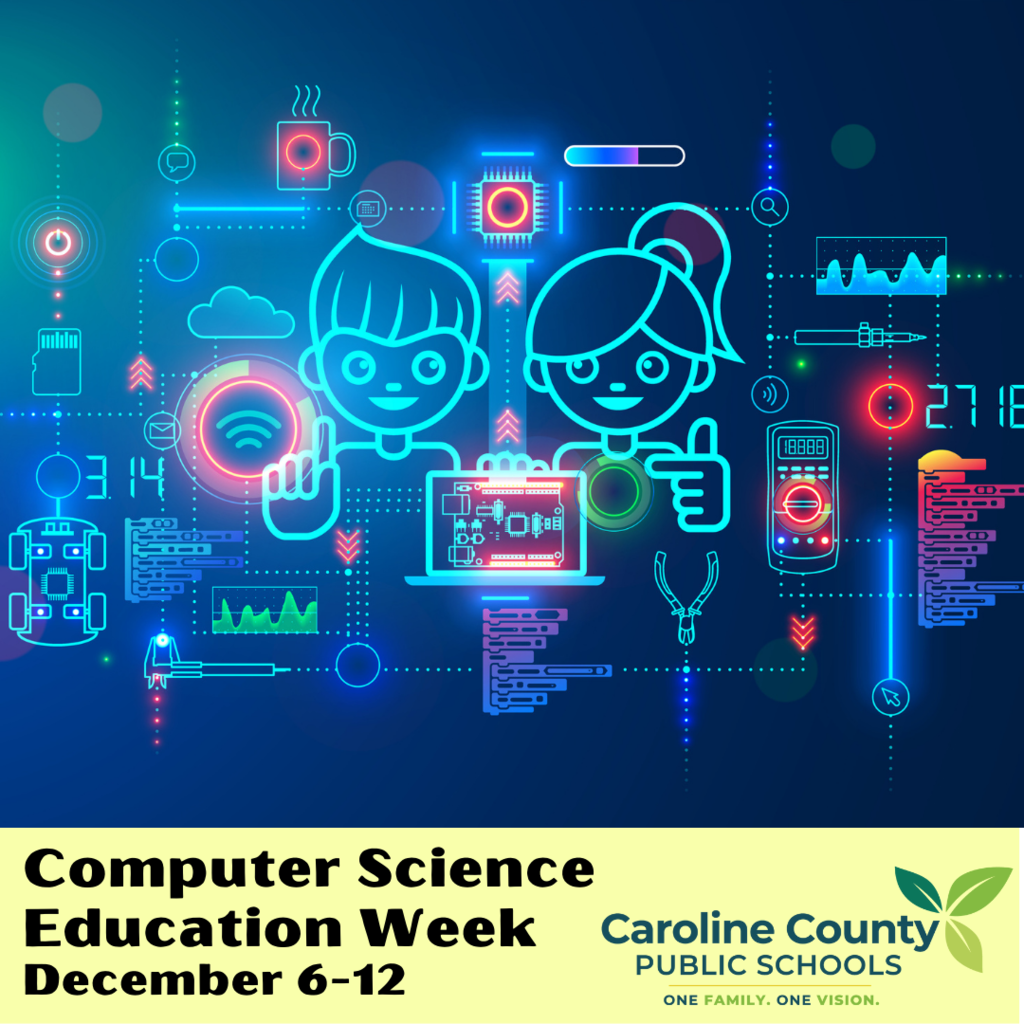 Congratulations to our November Students of the Month! #ColonelTOUGH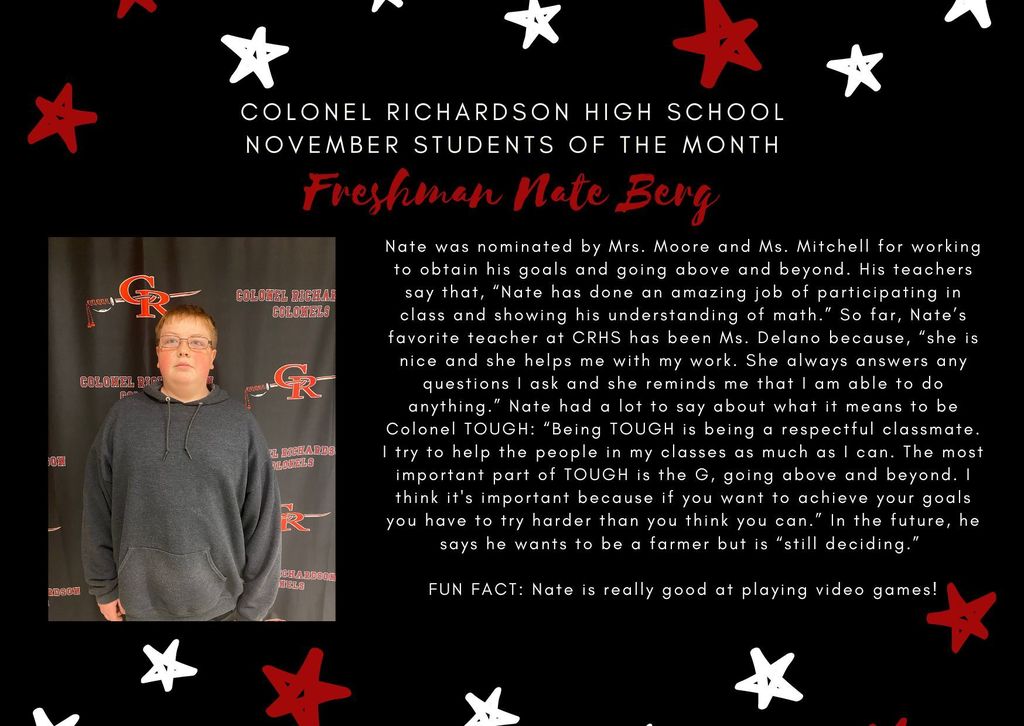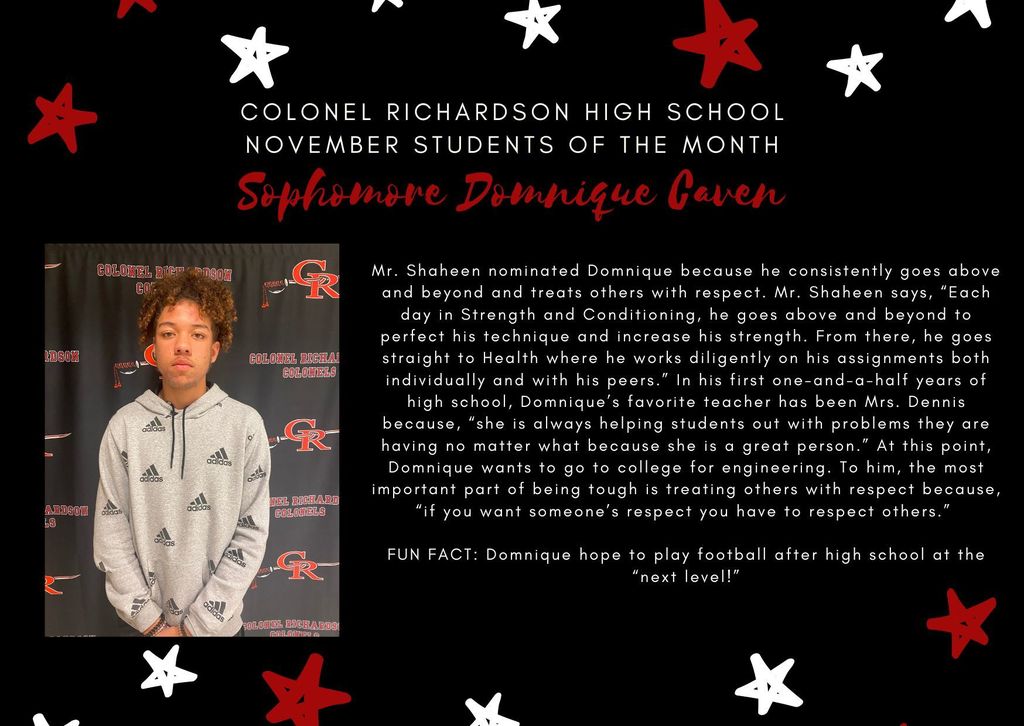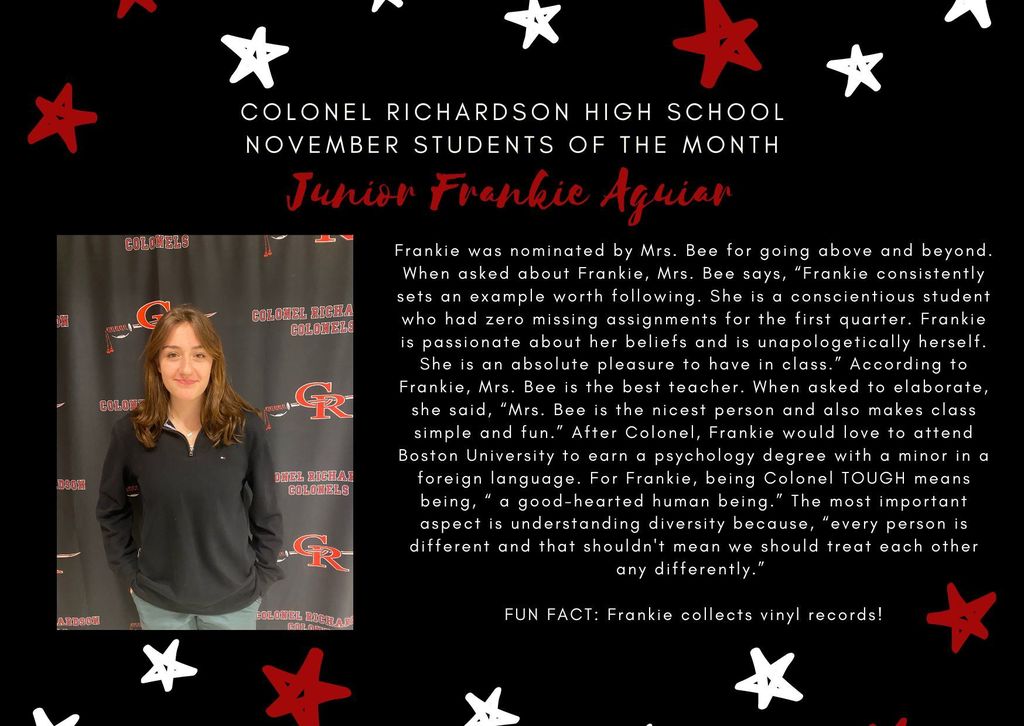 Our Student Voice group met yesterday to start discussing how we can make our school environment better! #ColonelTOUGH Students, if you're interested in having your voice heard, join us! Let Ms. Reed know that you want to participate.

Seniors, if you haven't ordered your cap and gown, make sure you do that before the end of then month when prices go up! #ColonelTOUGH #classof2023

In Mrs. Cathcart's Financial Literacy class, the students created their own food trucks! They were tasked with writing business plans and making a model of what their food truck would potentially look like. They were then asked to present their food truck ideas to some guest "investors" and were "awarded" some money so they could go on with their business as if they were on Shark Tank. #ColonelTOUGH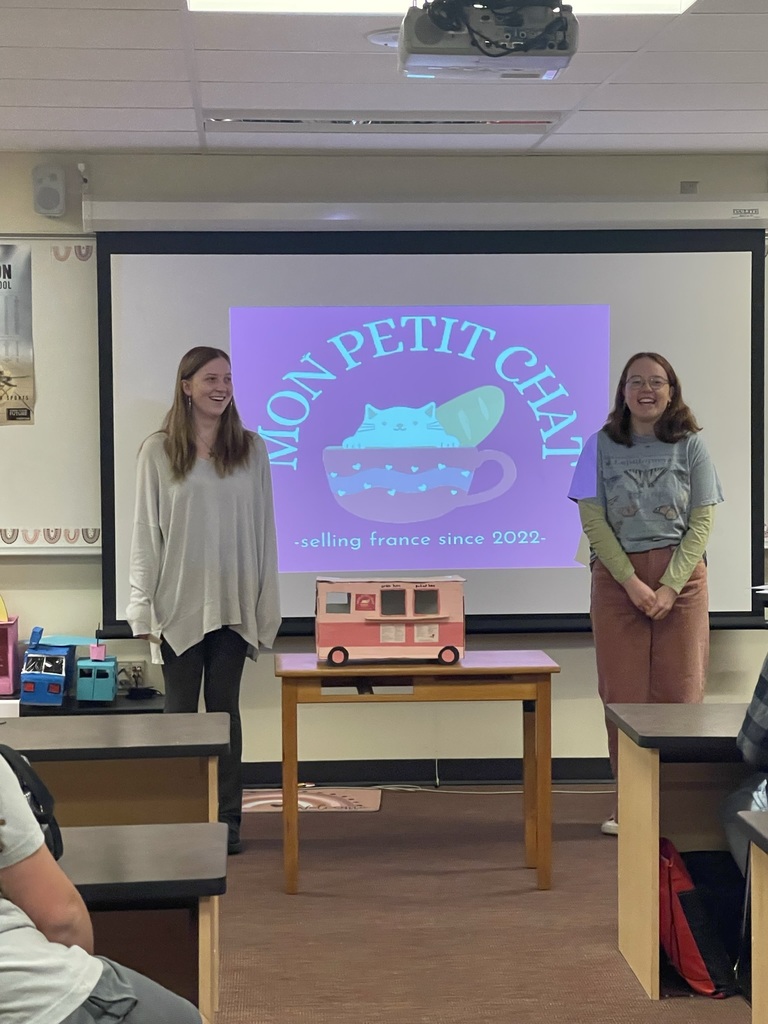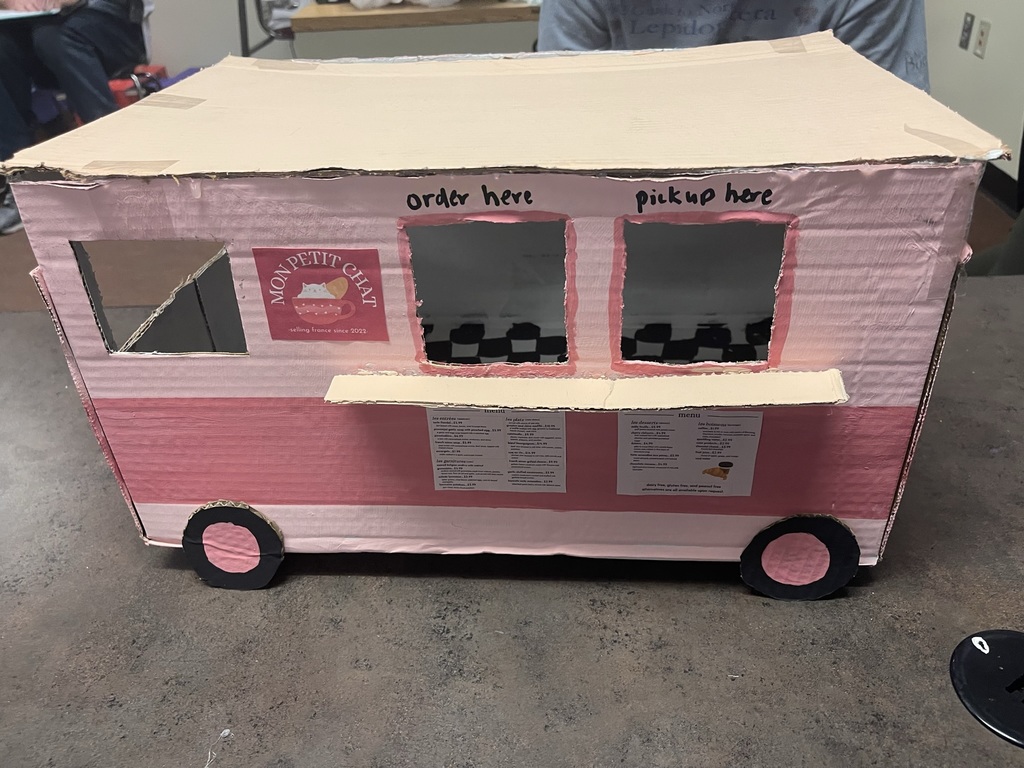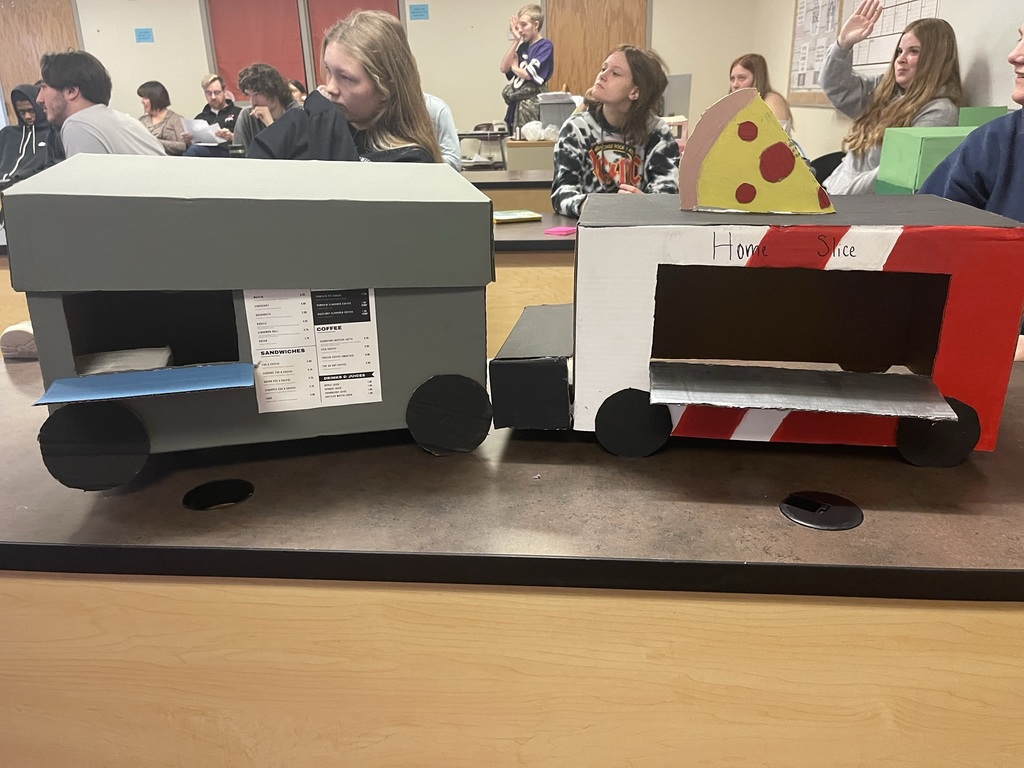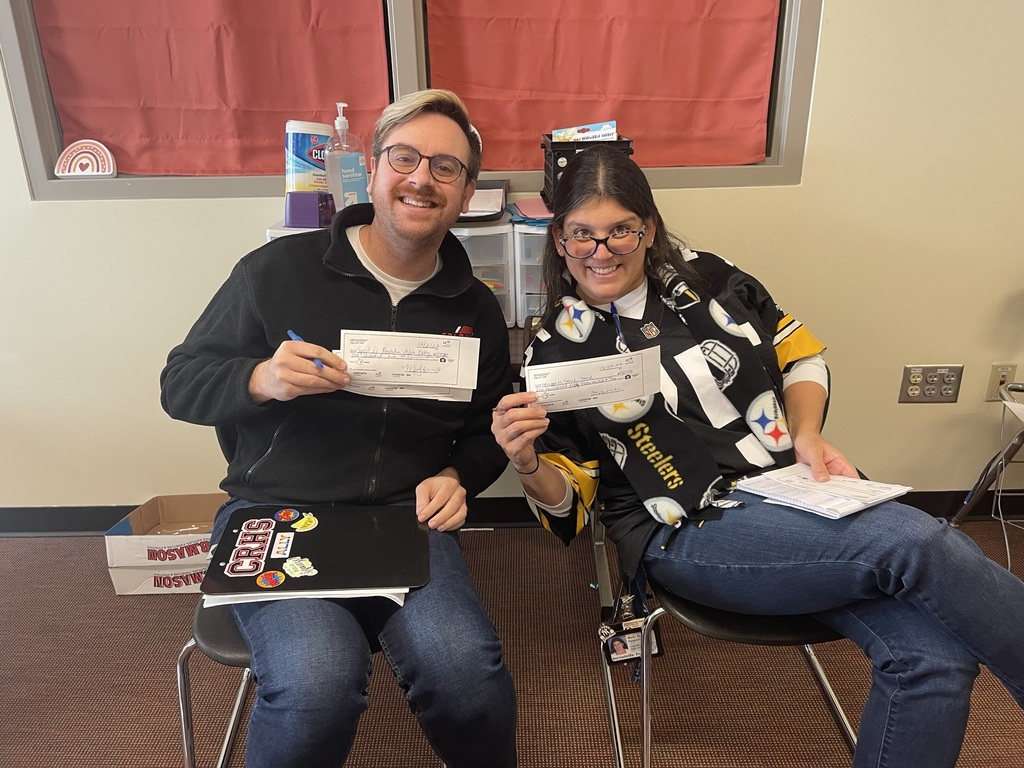 Congratulations to senior T'Isiah Batson on her acceptance to Towson University! #ColonelTOUGH #classof2023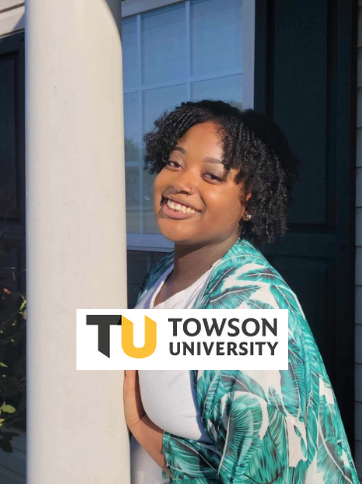 Seniors and families, check out Ms. Reed's Class of 2023 Counseling Update for December! #ColonelTOUGH #classof2023
https://www.smore.com/v2301


Congratulations to senior Kaydn Cephas on his acceptances to Delaware State University and Norfolk State University! #ColonelTOUGH #classof2023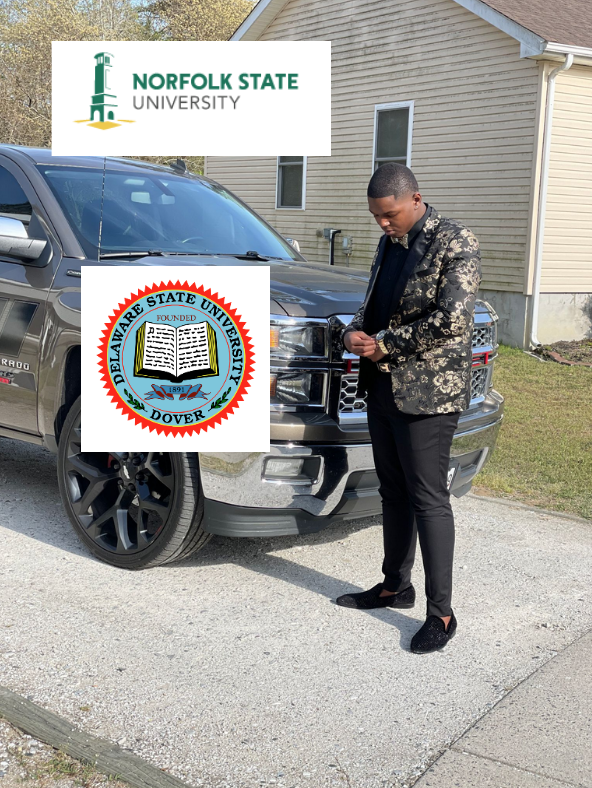 CRHS Athletic Events for 12/5-12/10 #ColonelTOUGH #homegrown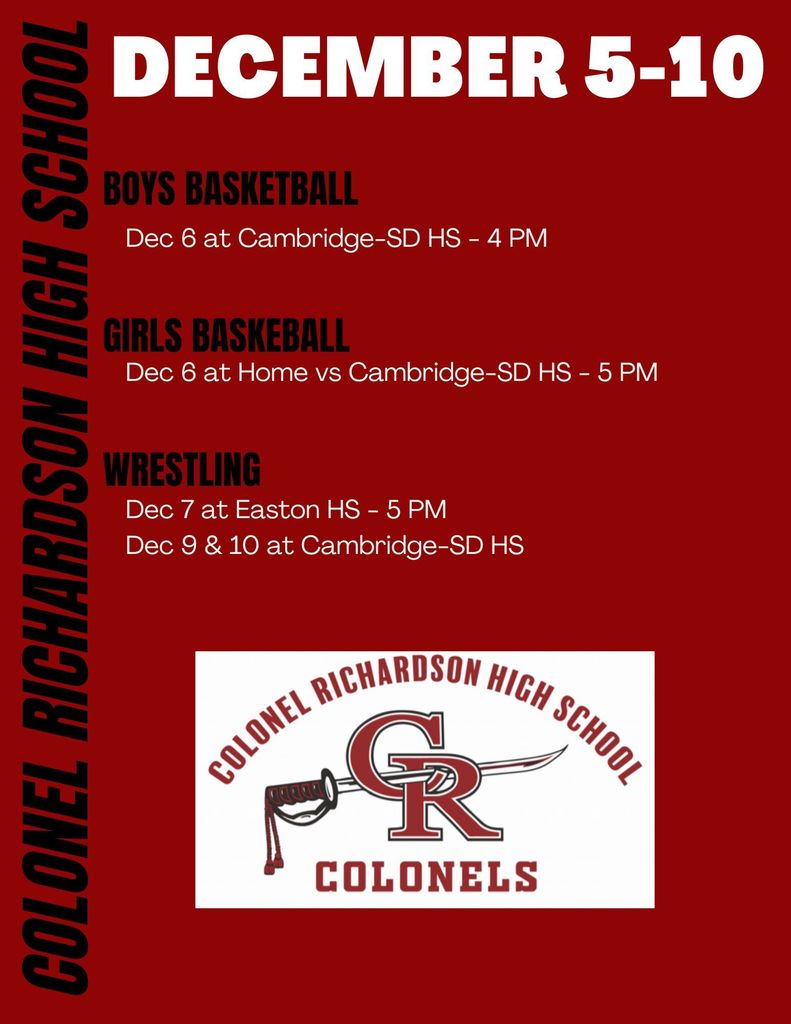 Our Leo Club is hosting a Toys for Tots drive! We are collecting new, unwrapped toys. Donations can be dropped off in the office or Mrs. Bee's room. Collection runs through December 7th. #ColonelTOUGH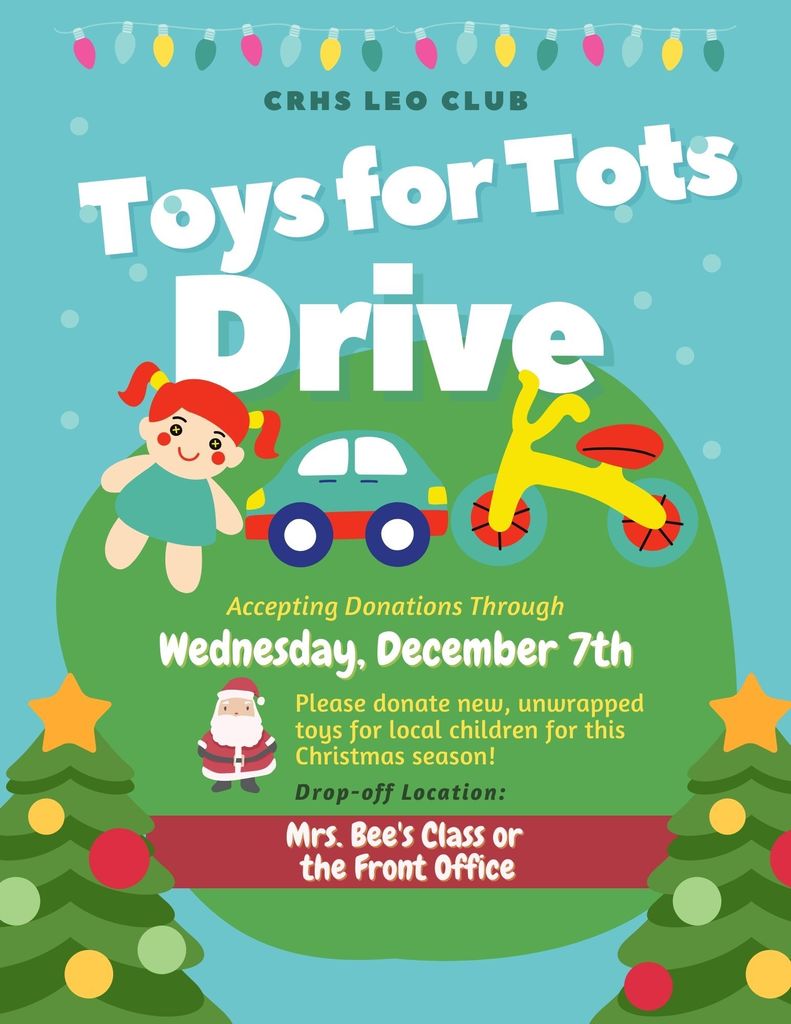 Check out our boys basketball team at the Bayside Basketball 'Peake Tip-Off at Chesapeake College! #ColonelTOUGH #homegrown

Character Counts Quote for December for Fairness #ColonelTOUGH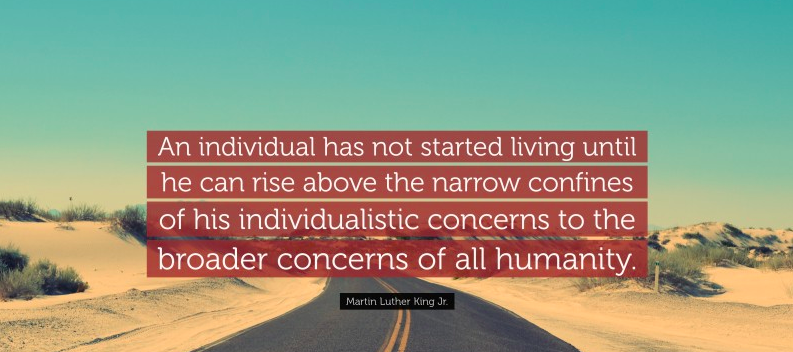 Congratulations to these CRHS art students for having their holiday designs chosen as finalists for the CCPS holiday card! #ColonelTOUGH Senior Annabeth Hill, Sophomore Hailey Hauf, and Junior Samrin Zaarah (all taught by Mrs. Bolles)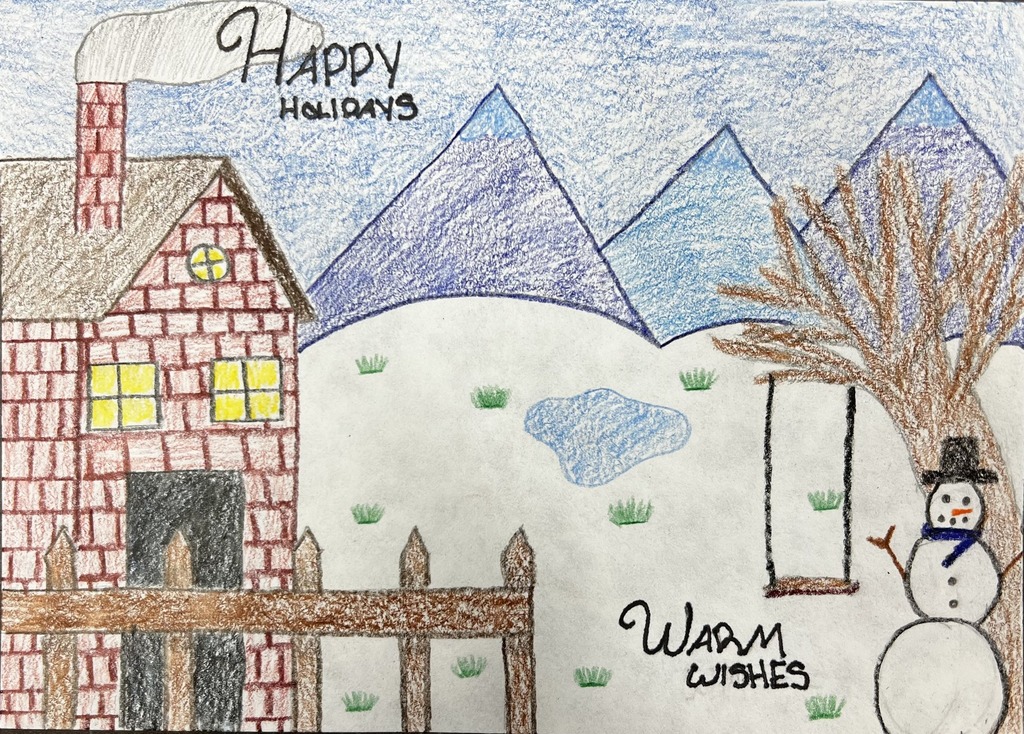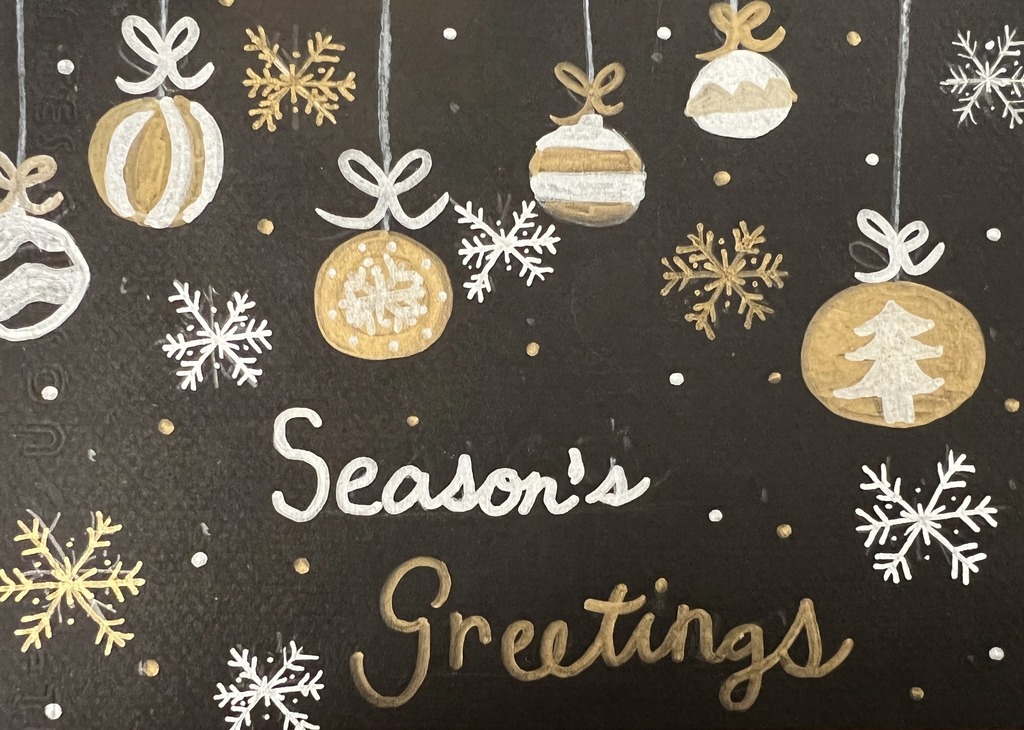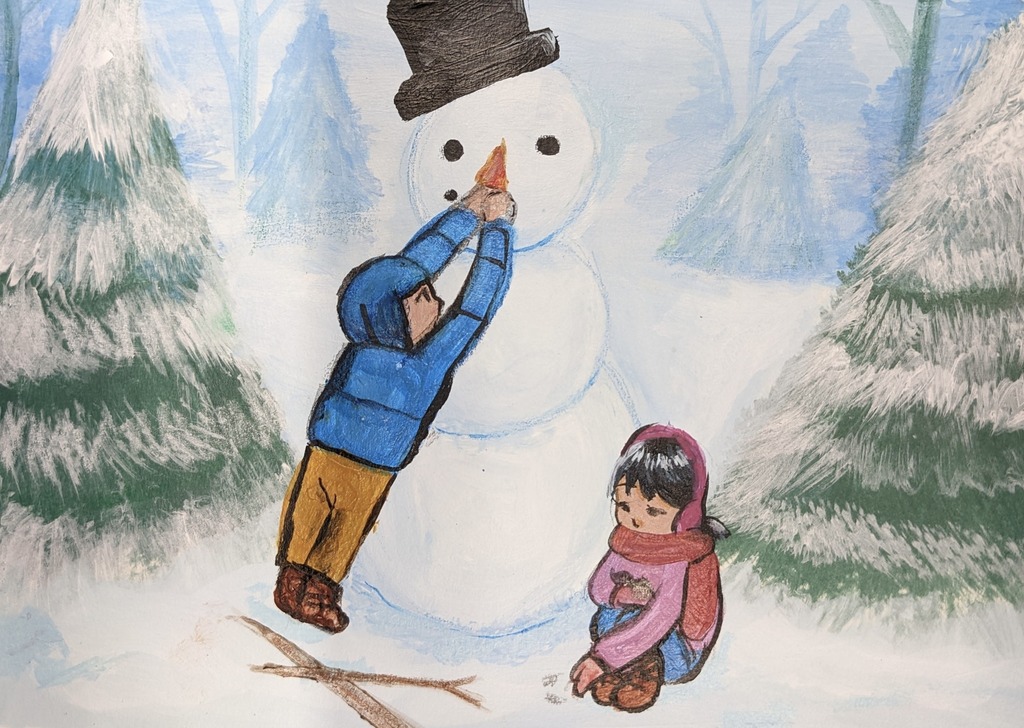 It's Holiday Card finalist time! Congrats to our nine (9!!) student-artists and their art teachers for having a submission chosen as a finalist for the Caroline County Public Schools holiday greeting card. Enjoy these beautiful creations today and get excited for tomorrow afternoon's announcement of the winner! #CarolineFamily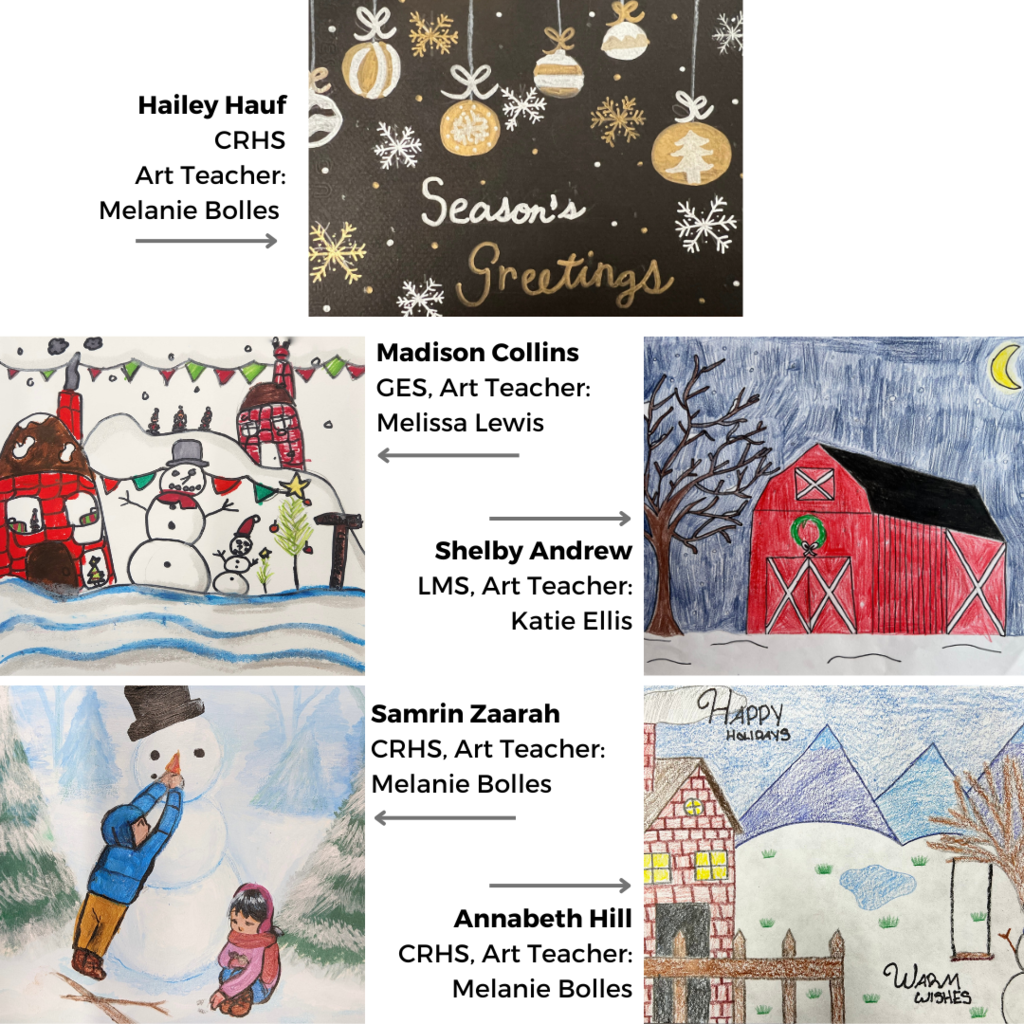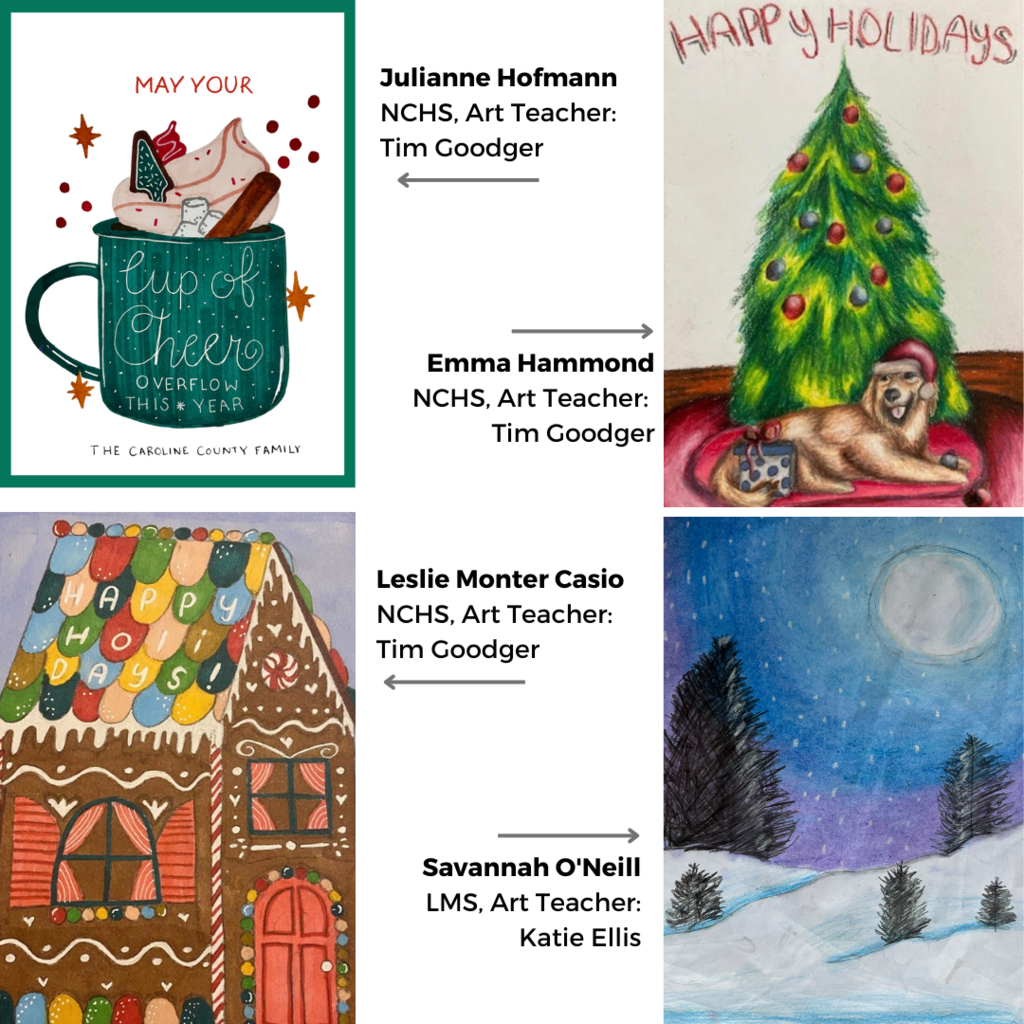 Attention families of students with special needs! A sensory-friendly holiday celebration is planned for Saturday, December 10, 1:00-3:00 pm, at Denton Elementary School. Join in with activities that have been planned specifically for students with special needs. Space limited, please RSVP
pierce.tracey@ccpsstaff.org
or 410.479.3609 or bit.ly/SECAC22Holiday