We celebrate Native American Heritage Month in November to recognize and honor the achievements and contributions of Native Americans. Learn more:
https://tinyurl.com/35z39shx
#GrowCaroline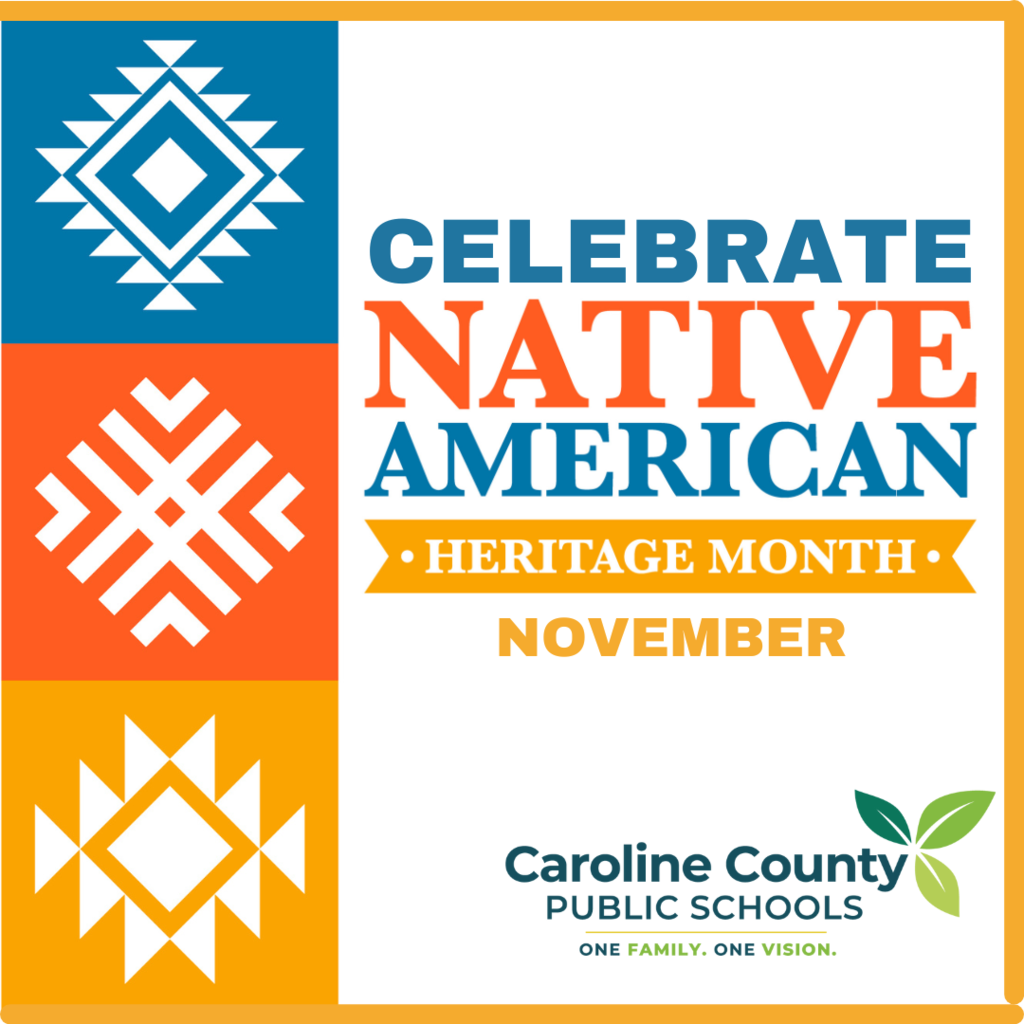 Don't forget to Fall Back! Daylight Savings ends Sunday, Nov. 6. Turn your clocks back one hour. #OneCaroline


Congratulations to these CRHS students for their excellent work at CCTC! #ColonelTOUGH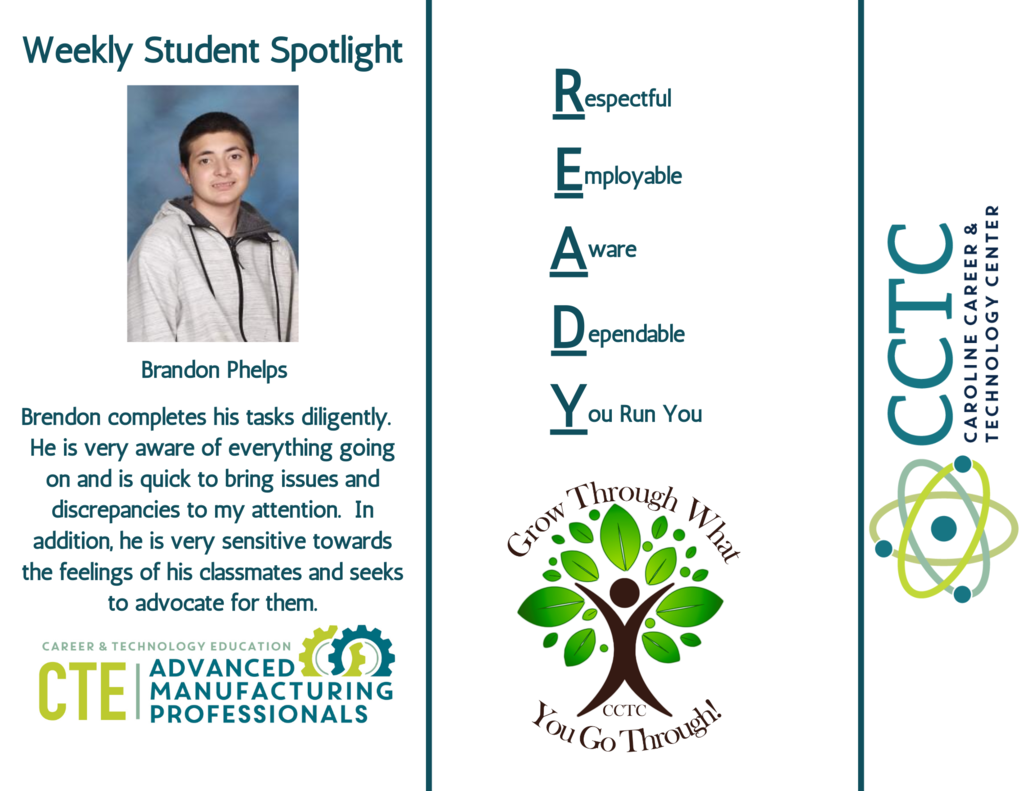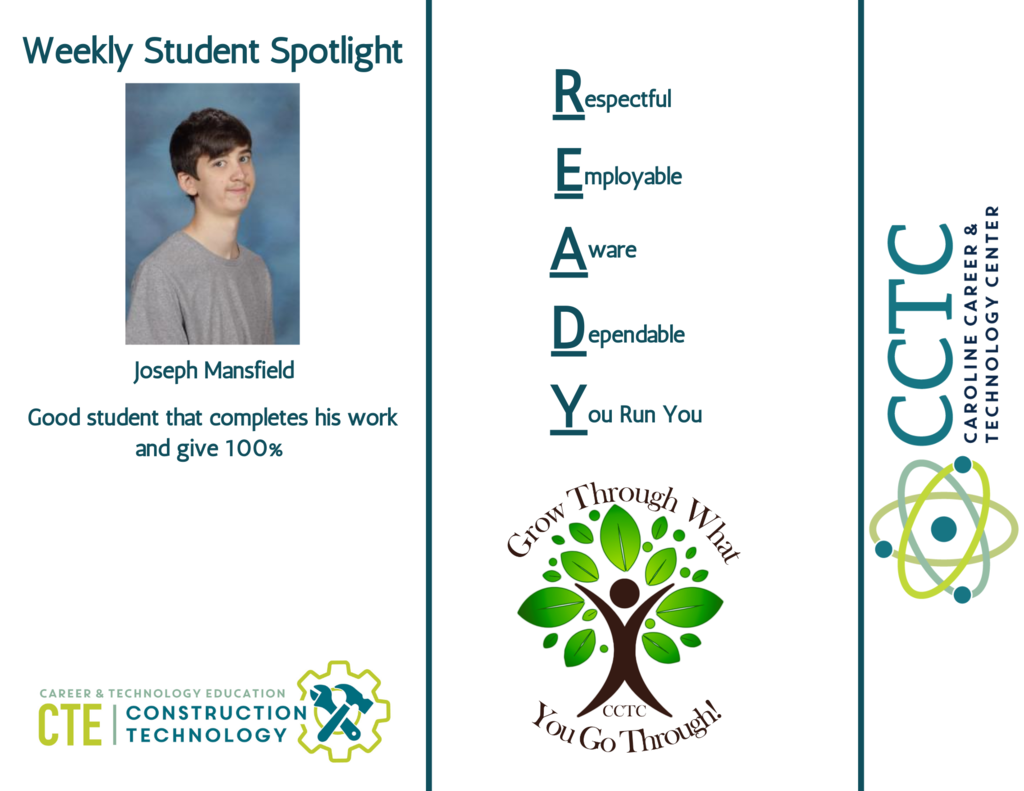 Due to not having enough players, Washington High School has forfeited tonight's playoff game. Stay tuned for news about our next game! #ColonelTOUGH #homegrown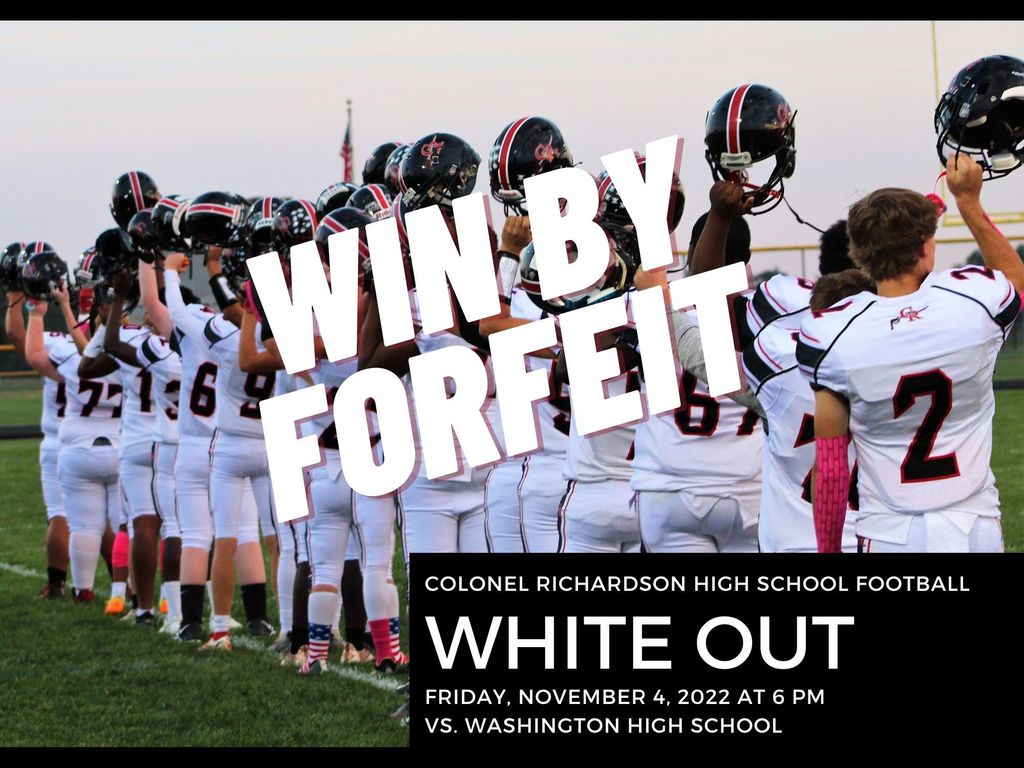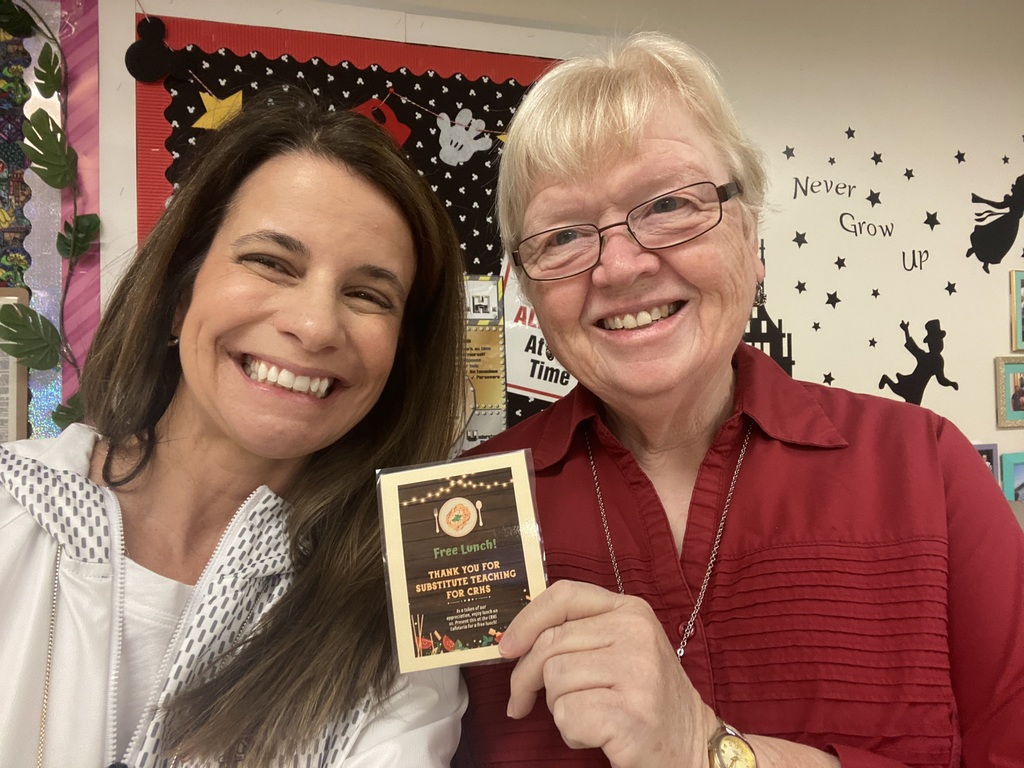 Congratulations to senior Ayden Bradley on his acceptance to Universal Technical Institute! #ColonelTOUGH #classof2023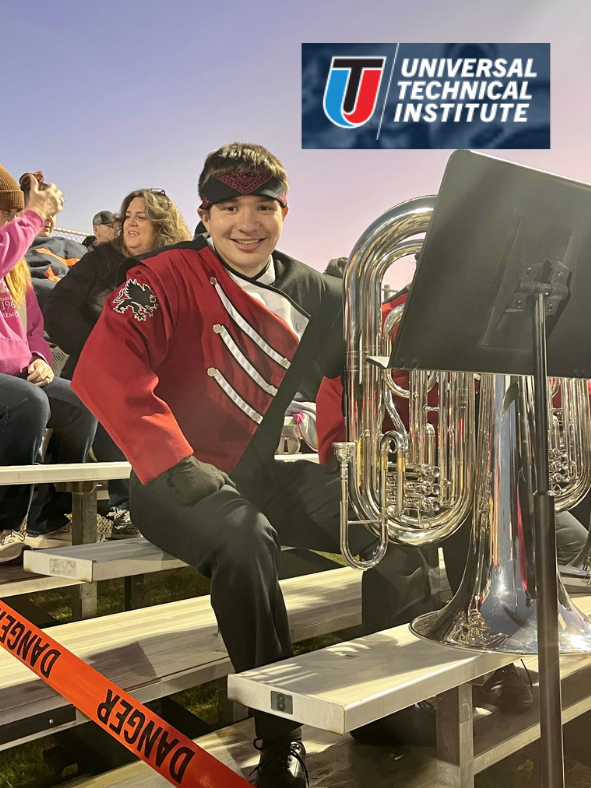 Congratulations to our October Students of the Month! #ColonelTOUGH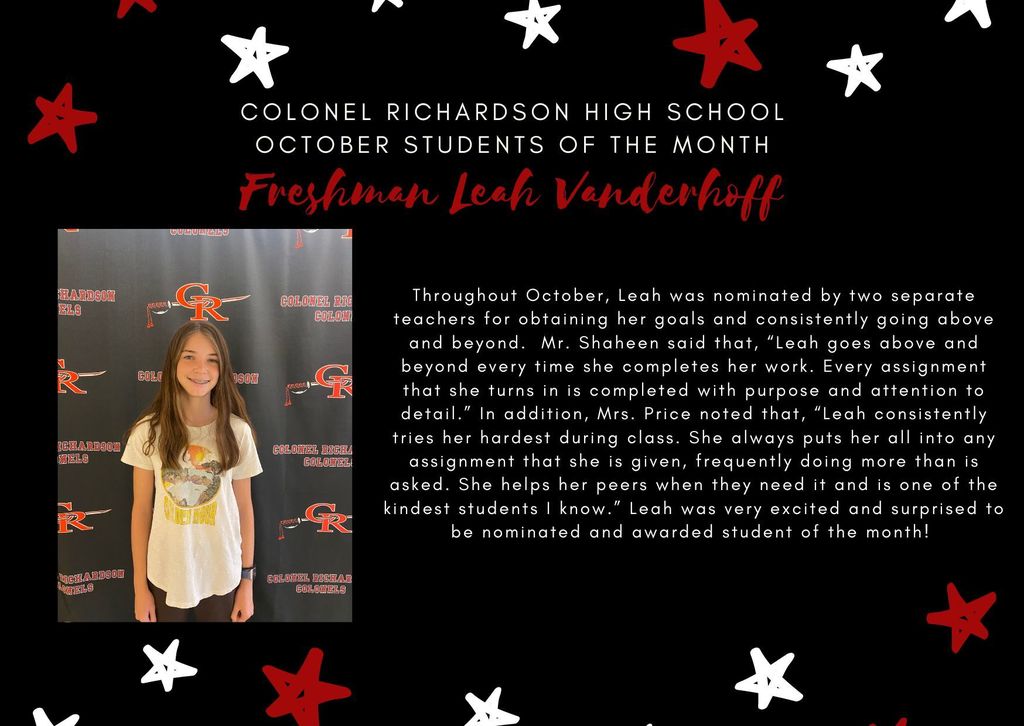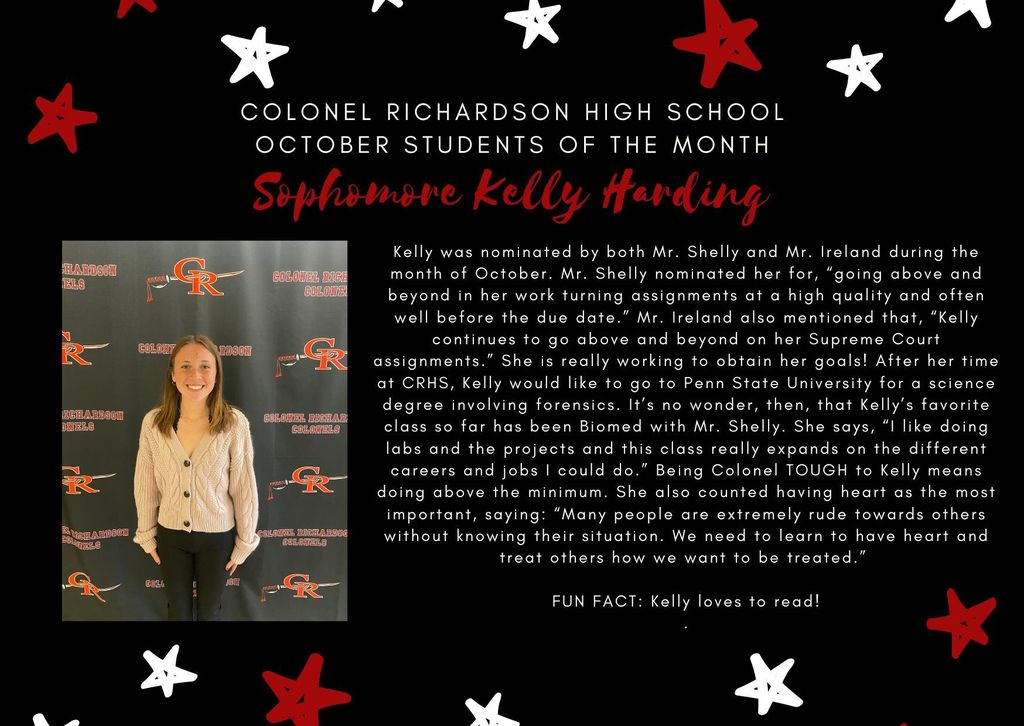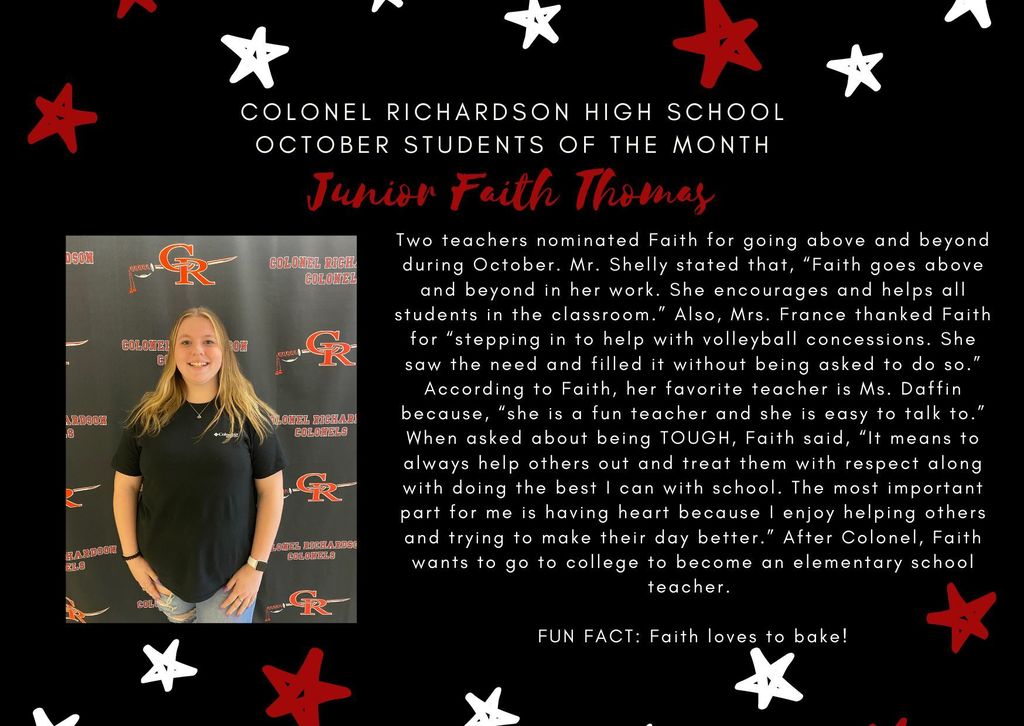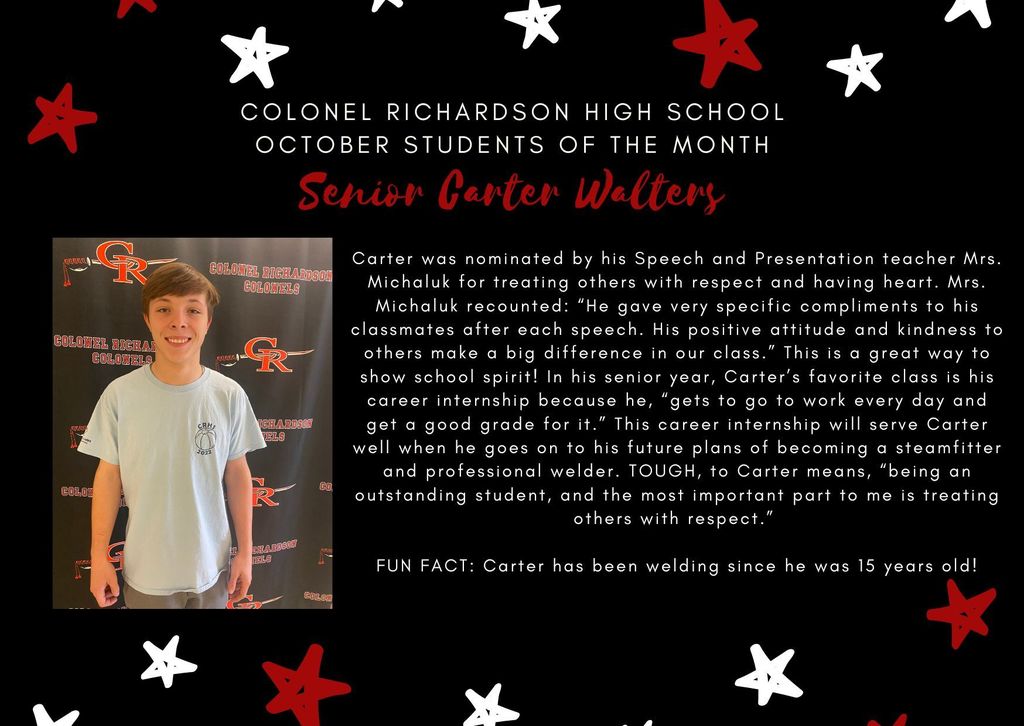 Our CRHS varsity volleyball team's playoff game has been announced! #ColonelTOUGH #homegrown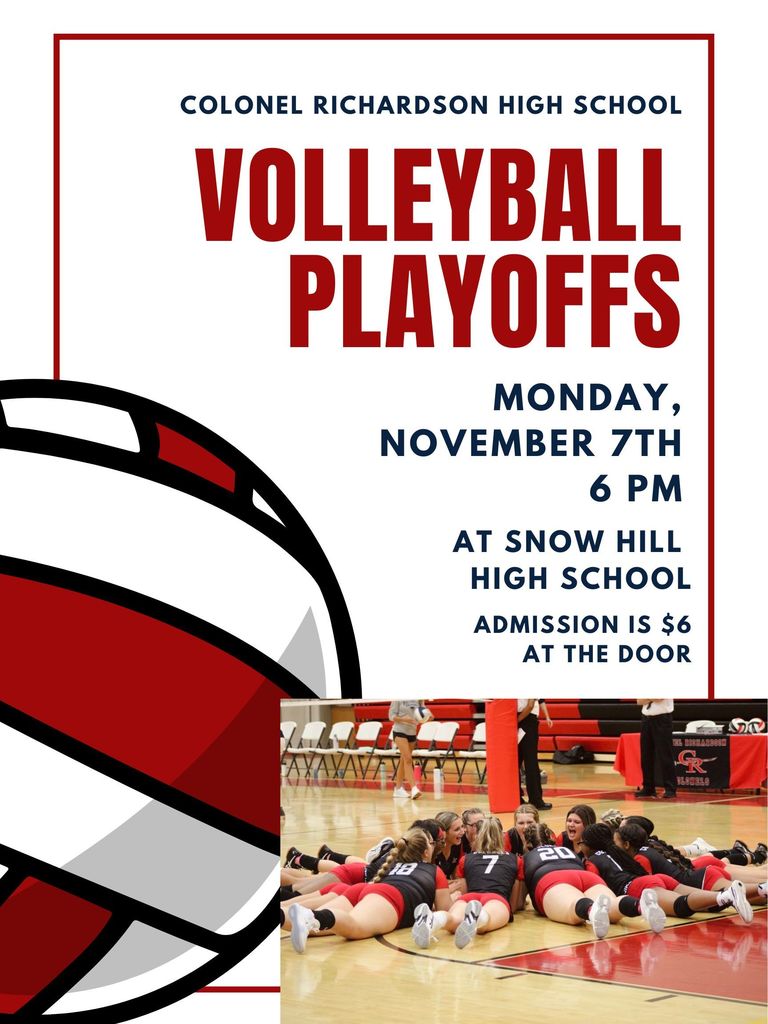 In order to make up for the change in schedule caused by inclement weather, Monday, Nov. 7, will now be a half day for students. We apologize for the inconvenience to families; however, this adjustment provides teachers the time required to finalize grades. As a reminder, half days of school do not impact the overall school calendar.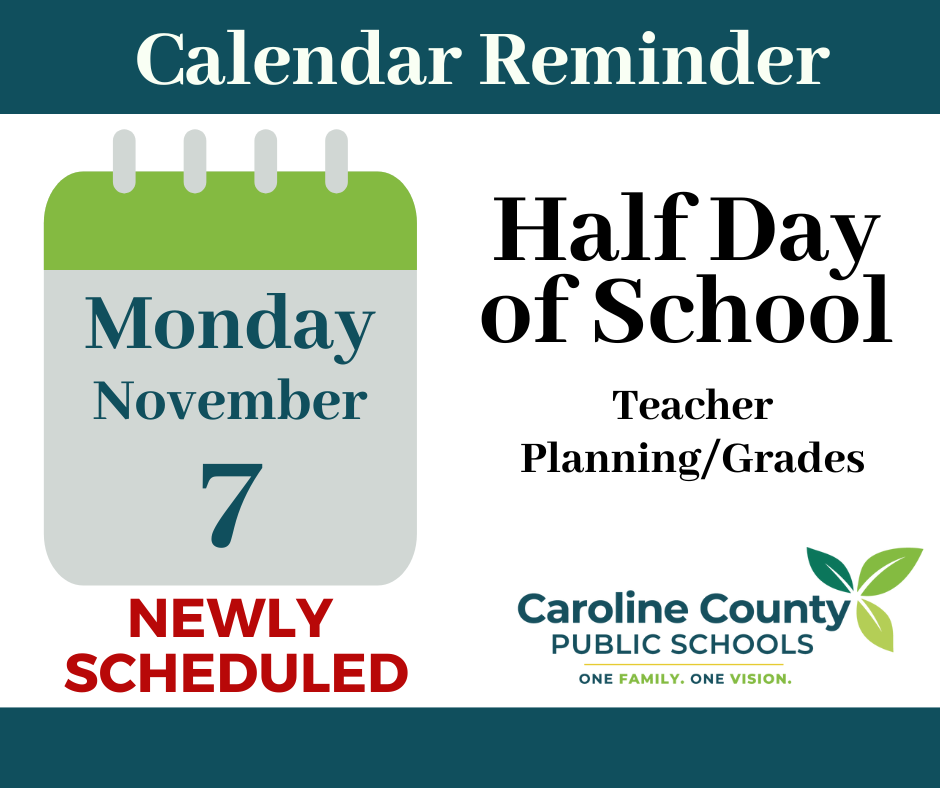 Congratulations to senior Shelbi Briggs on her acceptance to Mount St. Mary's University! #ColonelTOUGH #classof2023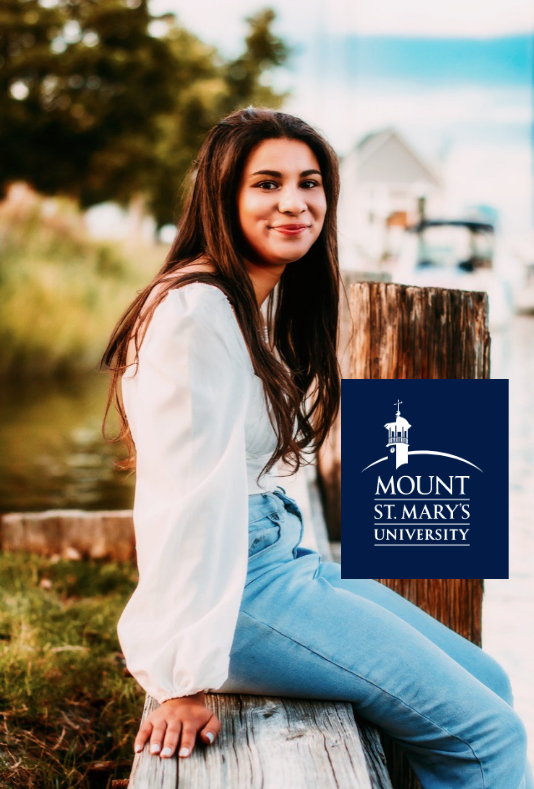 Due to fog in the area, Caroline County Public Schools will be operating on a two hour delay this morning. Today was scheduled as a half day of school. Because of the delayed opening, it will now be a FULL AFTERNOON of school with dismissal at the usual time.

Attention families of students with disabilities! The next Special Education Citizens Advisory Committee (SECAC) Meeting will be Thursday, Nov. 17, 6-8 pm at the Board of Education office, or tune in virtually. Join speaker Cara Calloway, LCSW-C, Mental Health Coordinator for Caroline schools to discuss Parent Self-Care. See the flyer for more details and RSVP details. #OneCaroline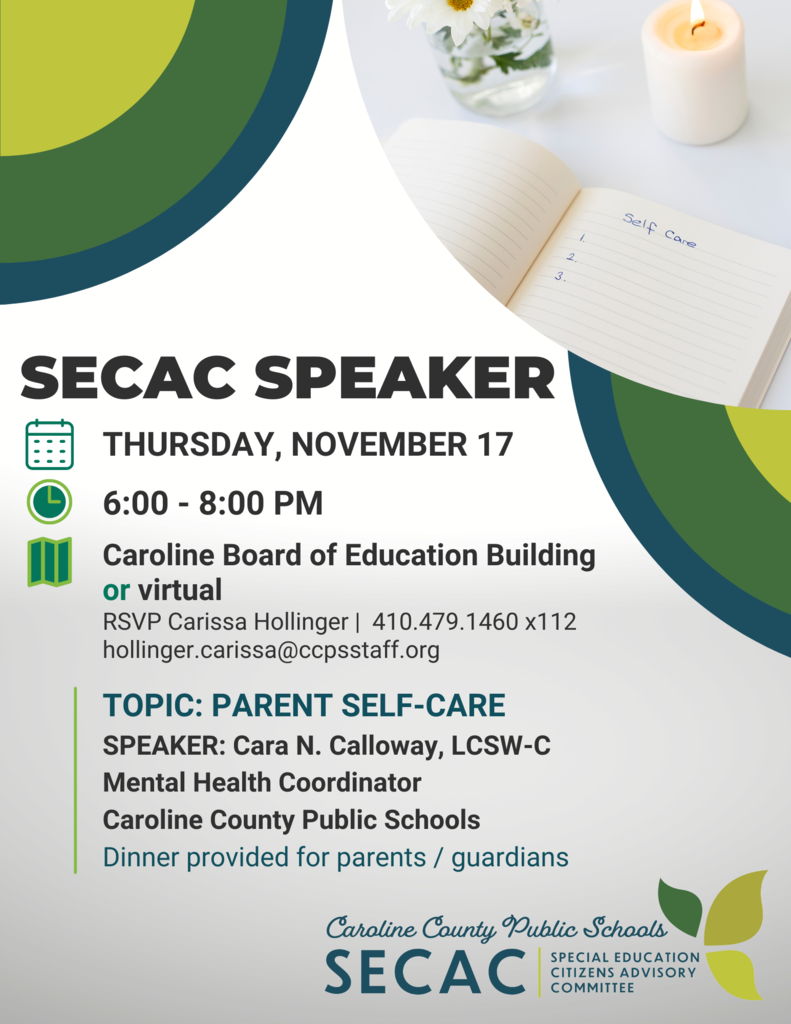 Attention Families of Students with Disabilities! Don't miss What's Next? 2022 Mid-Shore Transition Conference, Saturday, Nov. 5 from 8:45am to 12:30pm at the Chesapeake College Kent Building. (Vendor Hall at Caroline College Center) Free registration
https://bit.ly/3ykJ66r
#CarolineFamily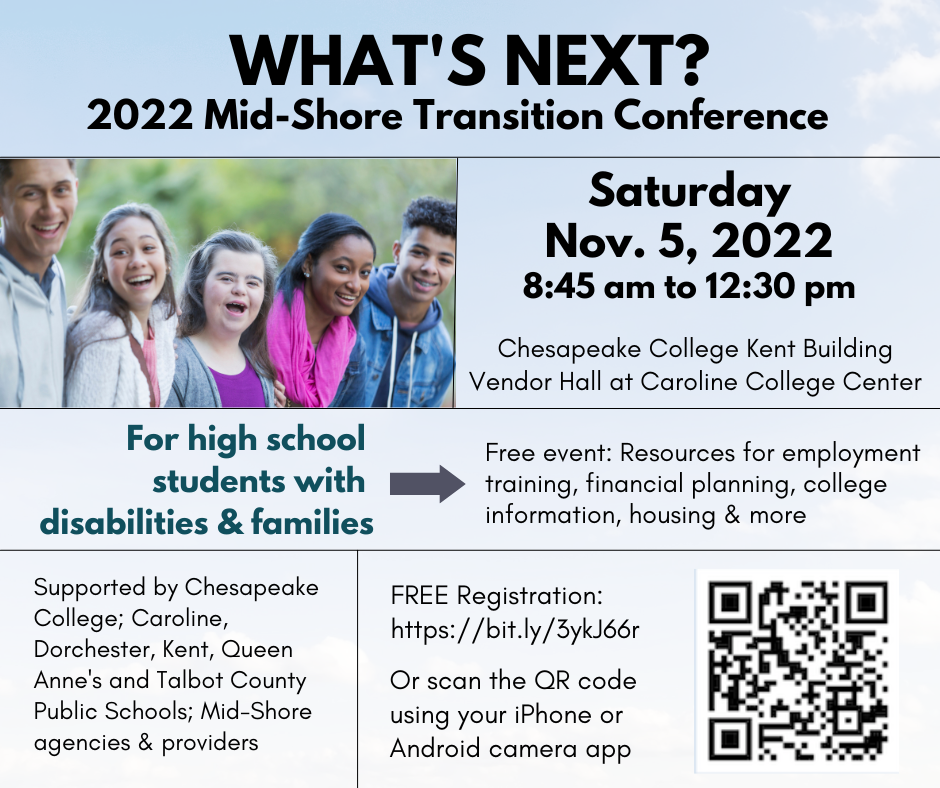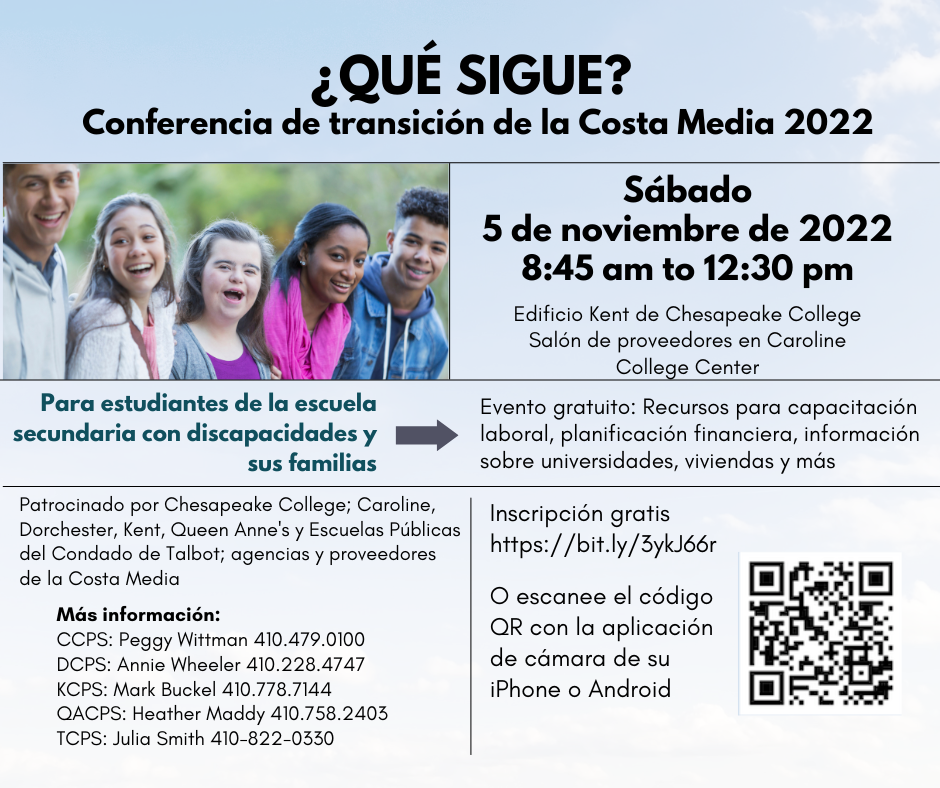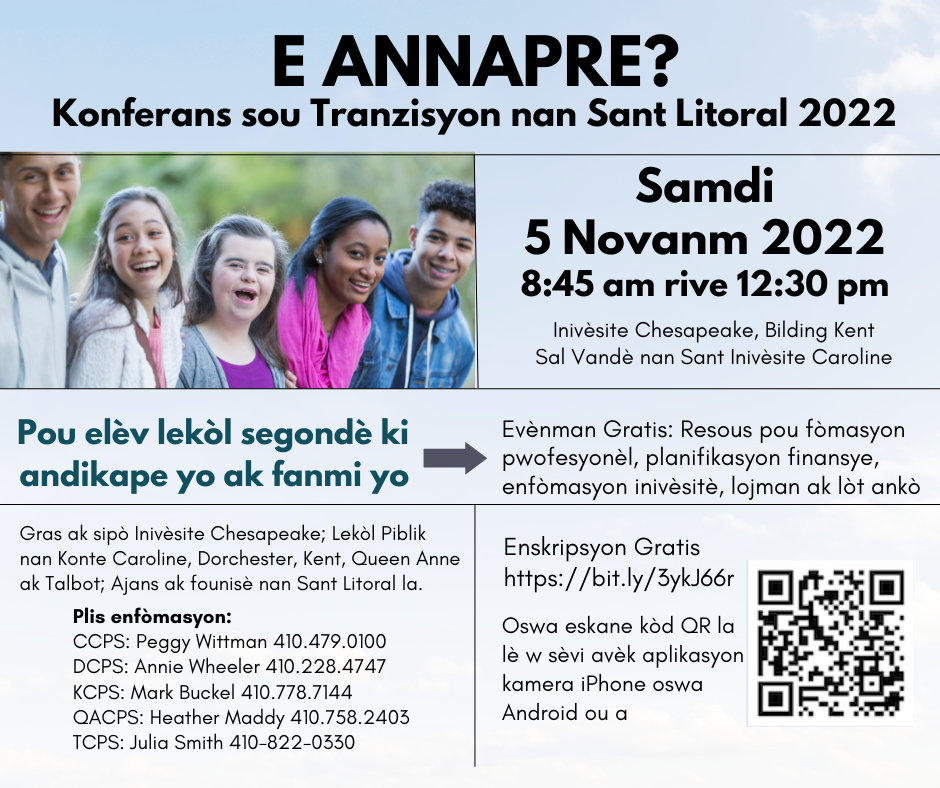 Are you looking to make some extra money while working with awesome kids and a supportive staff? Join us as a substitute teacher! CRHS is a fantastic place to substitute teach with all kinds of fun benefits! #ColonelTOUGH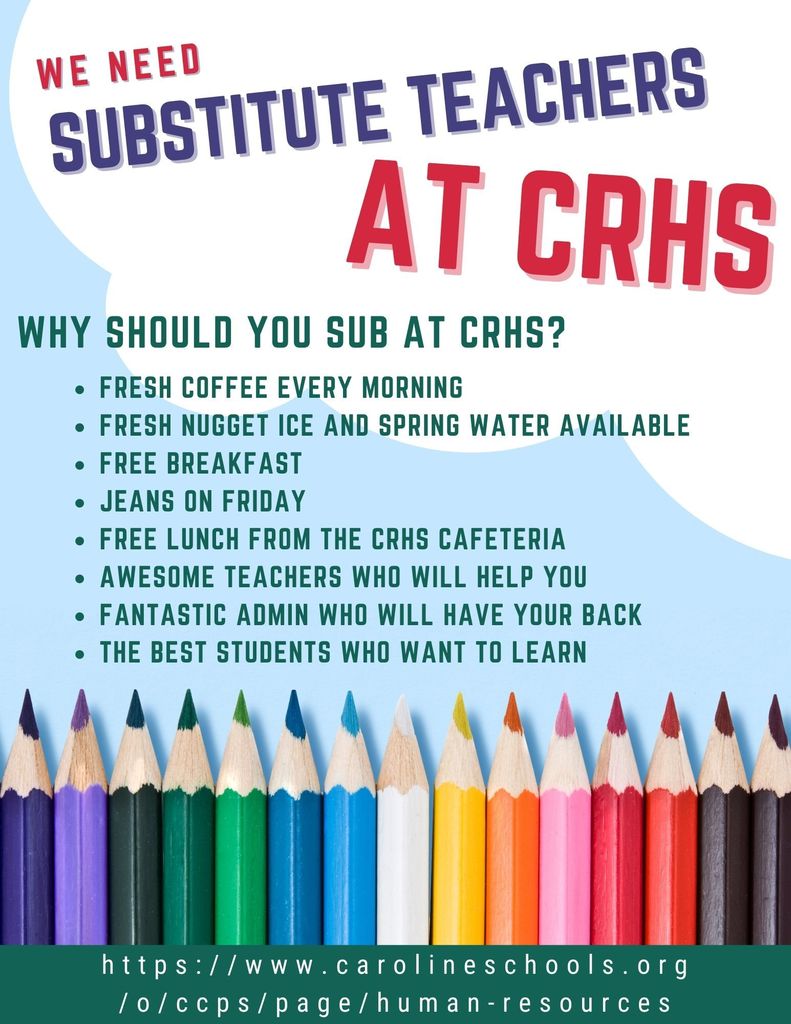 Congratulations to these CRHS students for excelling at CCTC! #ColonelTOUGH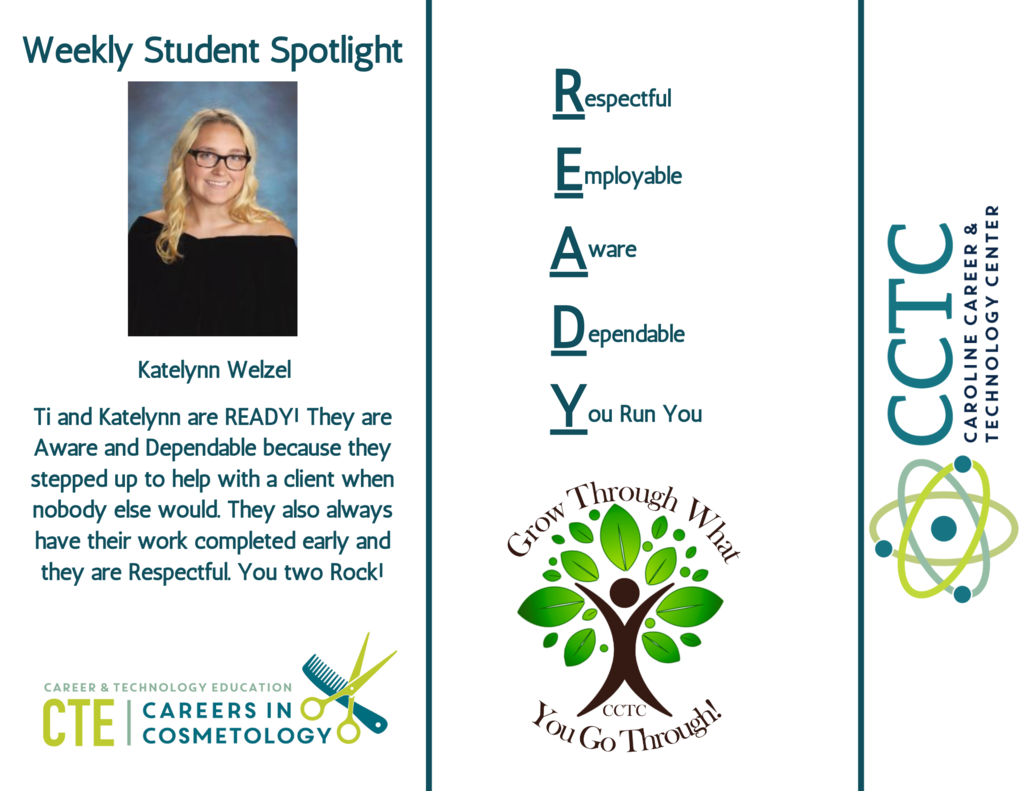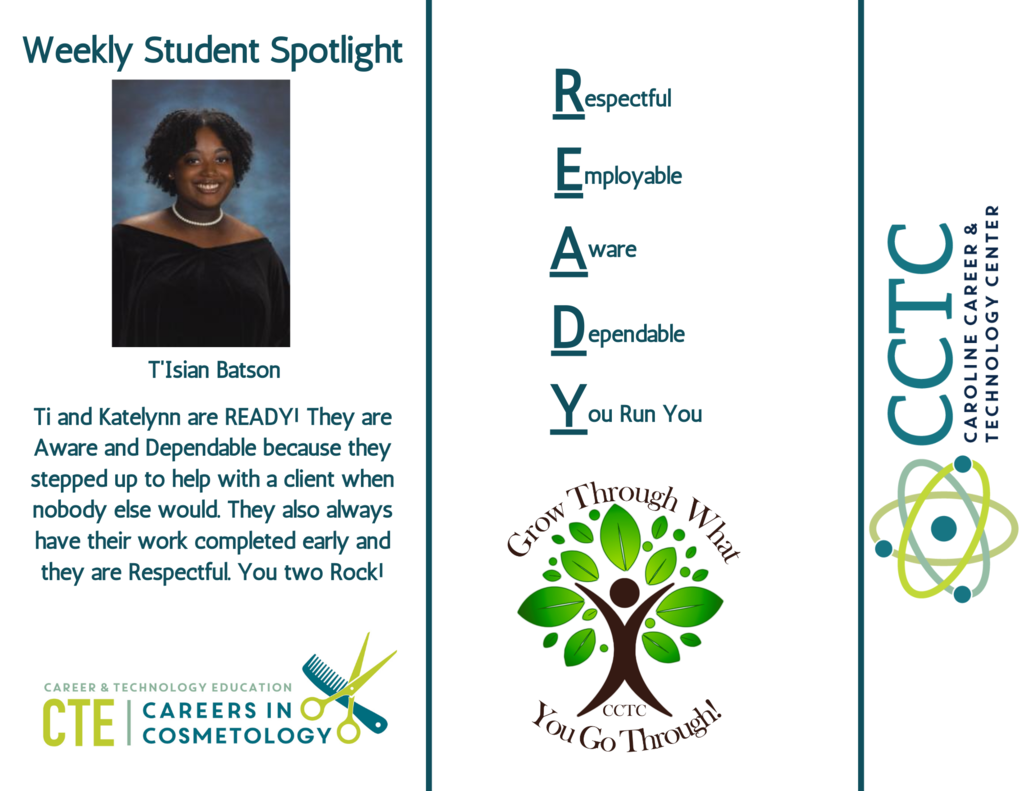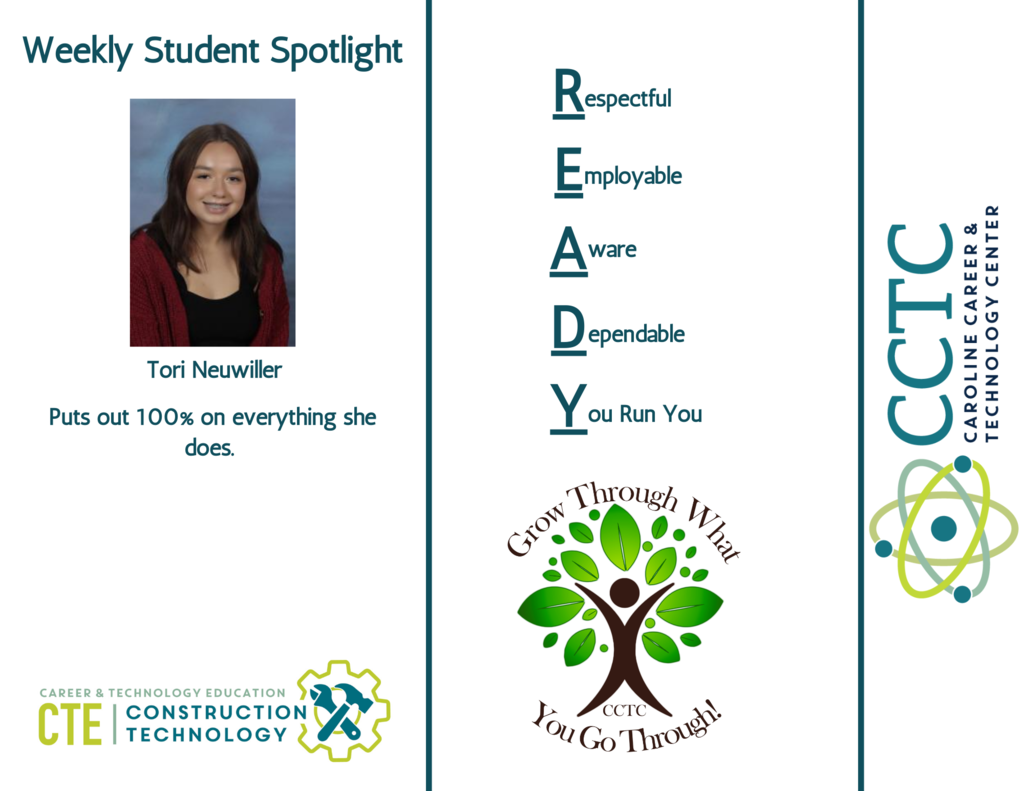 It's a white out for our first football playoff game on Friday! Wear white! #ColonelTOUGH #homegrown

Come see the best of Colonel Richardson High School's talent at our Drama Club's Annual Talent Show! #ColonelTOUGH Tickets are $5 at the door. All money will go to the Drama Club's production of "Xanadu" in April!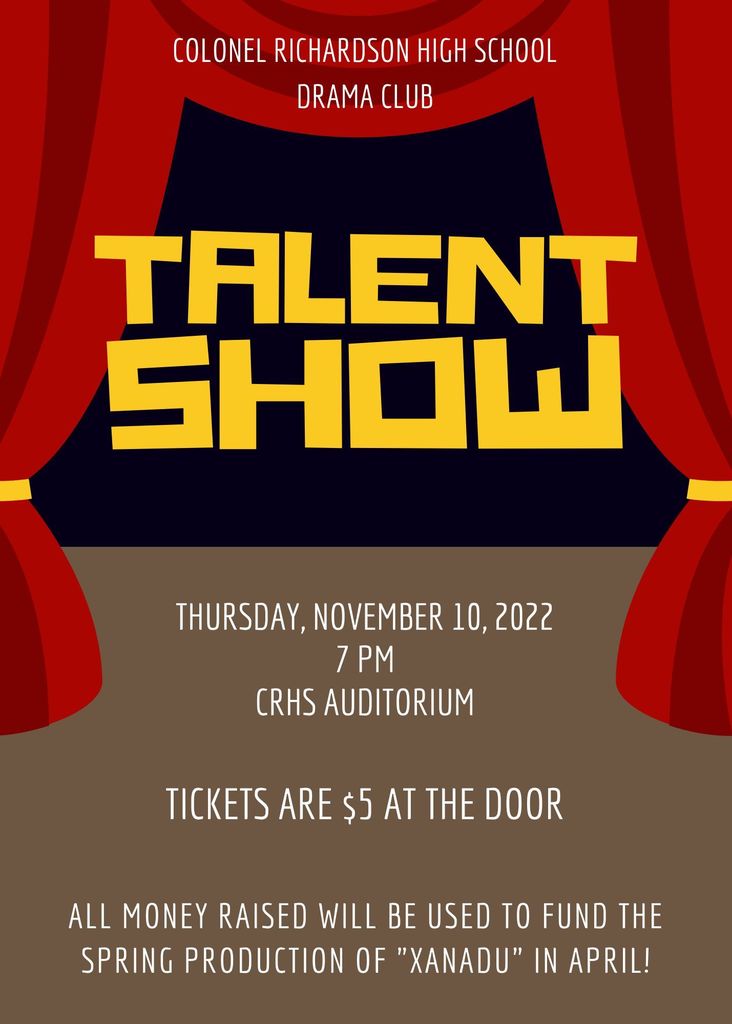 Seniors and families, check out Ms. Reed's Class of 2023 Counseling Update for November! #ColonelTOUGH #classof2023
https://www.smore.com/9wr82